Getting your home sparkling clean has never been this easier with Graceful Maids, a budget-friendly, A+ cleaning company in Anna, Texas. Our cleaning services range from routine house cleaning packages, deep cleaning, apartment cleaning, and move-in and move-out cleaning, to regular maid services and post-construction cleaning services. To ensure your 100% satisfaction, we can happily customize our residential cleaning services to fit your cleaning needs, routine, and budget. We will deliver one of the best-priced, reliable, and excellent professional Anna cleaning services that will be worth every penny you spend.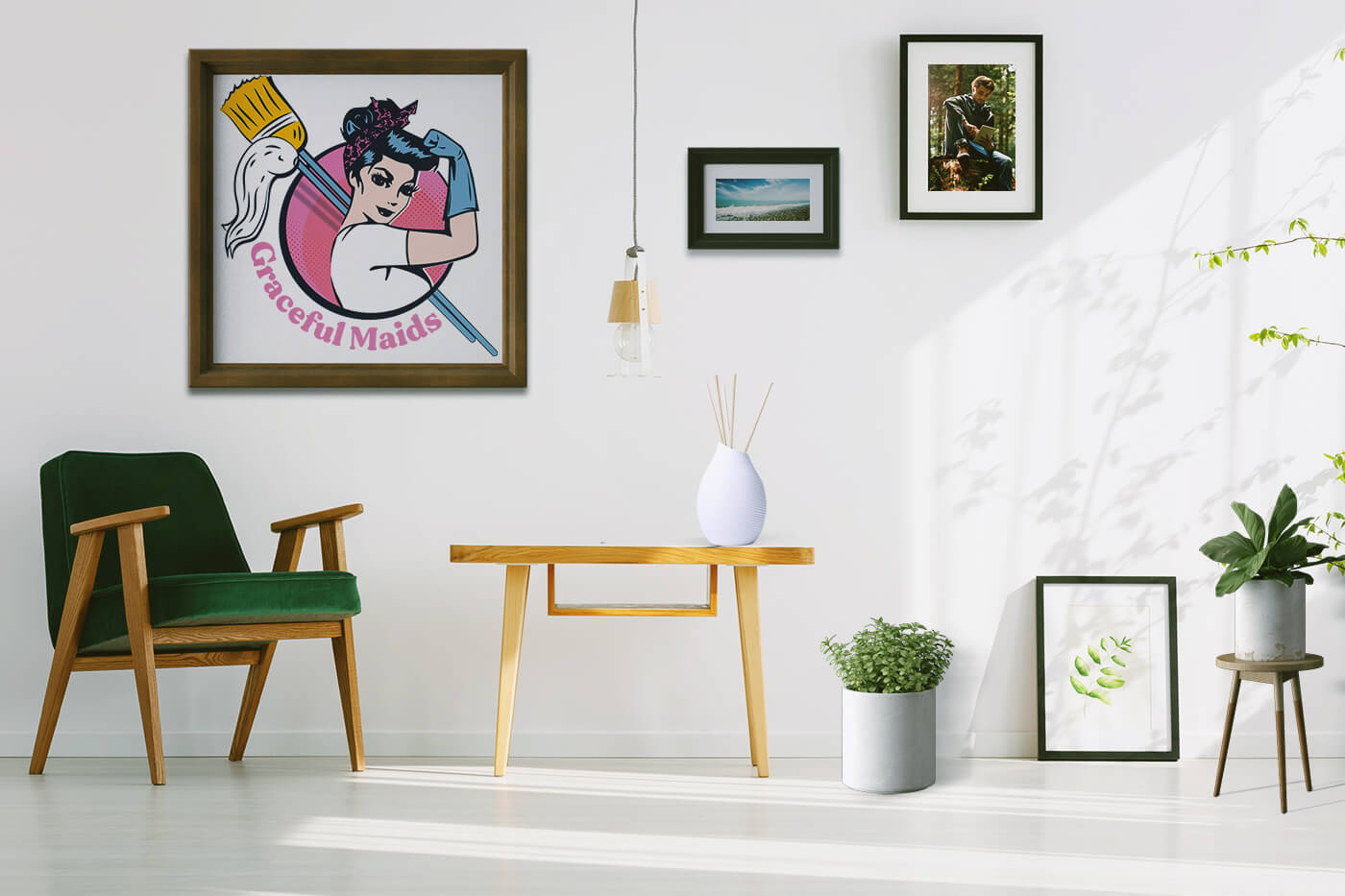 Expert Cleaning Services in Anna, TX
We understand that inviting new people to your home, even to provide your needed cleaning service, requires a lot of trust. We at Graceful Maids believe that nothing is more rewarding than earning and maintaining our clients' patronage and satisfaction. As a long-standing Anna house cleaning company, we can assure you that your health and safety are our priority. Every cleaning specialist that we send out to each home is guaranteed to be trustworthy, passionate, and knowledgeable in the best practices of the cleaning industry. Our Anna house cleaners are composed of honest, well-regarded team members who are trained to keep your living spaces impeccably clean while efficiently working around your schedule.
Every residential cleaning service provider promises great service, while we at Graceful Maids can personally guarantee it. Our Anna house cleaning experts will work with you to understand your needs and requirements and come up with a cleaning service plan that best fits you. However tough the job may be, rest assured that our house cleaners are up for the challenge. Every cleaner goes through a rigorous screening and training process to ensure that they are equipped with the expertise needed to efficiently address your every cleaning need.
More Information on Anna, TX
Anna, a quaint city in Collin County, is considered one of the most promising cities in Texas as evidenced by its explosive growth in population and infrastructure. In a span of 10 years, the city's population grew from 8,000+ (as of 2010) to 17,000+ (as of 2022). This was brought about by Anna's combined small-town charm, outstanding school system, low cost of living, and flourishing economy. We at Graceful Maids understand that this growth means a higher demand for outstanding cleaning services. This is something we are prepared to deliver with the comprehensive Anna cleaning services that we offer, namely routine house cleaning packages, maid services, and post-construction cleaning services, to name a few.
RESIDENTIAL CLEANING SERVICES
We understand that one home is different from the next, so the same goes for your cleaning needs. Our Anna residential cleaning & maid service include a variety of cleaning solutions. Whether you need a one-time deep cleaning of your apartment or a bi-weekly routine house cleaning service for your expansive estate, our cleaning professionals can take care of your every need. Regardless of the type of cleaning service, we assure you that our goal has always been to make your lives easier and a little less stressful by providing the clean and safe home that you deserve.
Routine House Cleaning Package
You can rely on our Anna routine house cleaning package to ensure your home's upkeep. Our weekly, bi-weekly, or monthly cleaning schedule options can be customized to stay within your price range and to avoid disrupting your routine. Our reliable Anna cleaning professionals will guide you in choosing the right house cleaning solution given your requirements to make sure that your living space is well–maintained at all times.
A deep cleaning service is the best choice for clients who have not had a house cleaning service in a while. This may sound daunting given how extensive and rigorous it can be, but this is not the case for our house cleaners. Our Anna deep cleaning services is a labor-intensive cleaning service where no nook and cranny will be overlooked. We will wipe, scrub, and scour all dust and dirt off every surface of your home. At Graceful Maids, we will make sure that we leave your home thoroughly cleaned from top to bottom to your satisfaction.
Move-In & Move-Out Cleaning Service
Whether you are leaving your home or moving into a new one, or you are a property owner who is trying to get your place ready for a showing for your new tenants, house cleaning is one important task that needs to be tackled. Take advantage of our Anna move-in and move-out cleaning service for a worry-free and smooth moving experience. Our cleaners will always go that extra mile to help you get your security deposit back, get your new home ready for you to move into, or increase your property's overall value.
Every day there is just not enough time to get everything done. This is a fact, and this is also the main reason why we at Graceful Maids exist. Let us help you tick off house cleaning from your to-do list. Keep your home clean and tidy at all times without lifting a finger with our Anna maid services. We can personalize our maid services according to your needs so you will get exactly what you want. Rest assured that our team of cleaning professionals will provide convenient, efficient, and quality maid services for that safe and clean home you can be proud of.
Apartment Cleaning Service
If you feel like your apartment, condominium, or tiny home is beginning to feel too cluttered, cramped, and dusty, our Anna apartment cleaning services is something you should consider. Our team of house cleaning specialists is adept at efficiently cleaning small spaces, optimizing them to make sure they are spotless and clutter-free. Regardless of the size of your living space, we commit to giving you outstanding results that will let you enjoy it more.
POST-CONSTRUCTION CLEANING SERVICES
Renovations and property constructions are exciting massive projects that always end up with yet another equally massive task – cleaning. Cleaning up the dust, dirt, plaster, and paint that get into unreachable places after a construction job could be quite tedious and would require specialized tools. Graceful Maids' fully-trained and meticulous cleaners will remove fine dust from all crevices, wipe down plaster debris, scour paint splatters and do everything else to make sure your space is hazard-free and pristine. Our Anna post-construction cleaning services lets you do away with all the unexciting part and quickly gets your space ready for you to move in and enjoy.
Let's
Shine
!
Get started with your free estimate
Get a Free Estimate
Why Hire Graceful Maids?
At Graceful Maids, we are committed to giving you only the best professional cleaning services in Anna, Texas. As one of the leading Anna cleaning contractors, we can assure you that each of our house cleaners will display the utmost professionalism and proper decorum when inside your premises. Our goal is to give value and provide top-notch and reliable services to each of our clients. From extensive post-construction clean-ups to detailed deep cleaning services, our team of Anna cleaners is ready to take on the simplest to the most complex cleaning jobs anytime. Regardless of the service you choose, our cleaning experts will give you that germ-free and welcoming space that you will surely love and enjoy.  Contact us today to learn more about our Anna cleaning services and to request for a free and accurate estimate.