Graceful Maids is a full-service Frisco cleaning company that specializes in providing top-notch residential cleaning services as well as post-construction cleaning services at highly affordable rates. Known for our efficiency, speed, and quality of service, our Frisco cleaning experts are more than capable of completely sanitizing your space while enhancing its comfort, security and overall aesthetics. We would be more than happy to customize a bespoke cleaning solution that will match your needs, schedule, and budget. Regardless of the size of your space or the complexity of the service that needs to be done, you can expect meticulous, precise, and professional cleaning every time.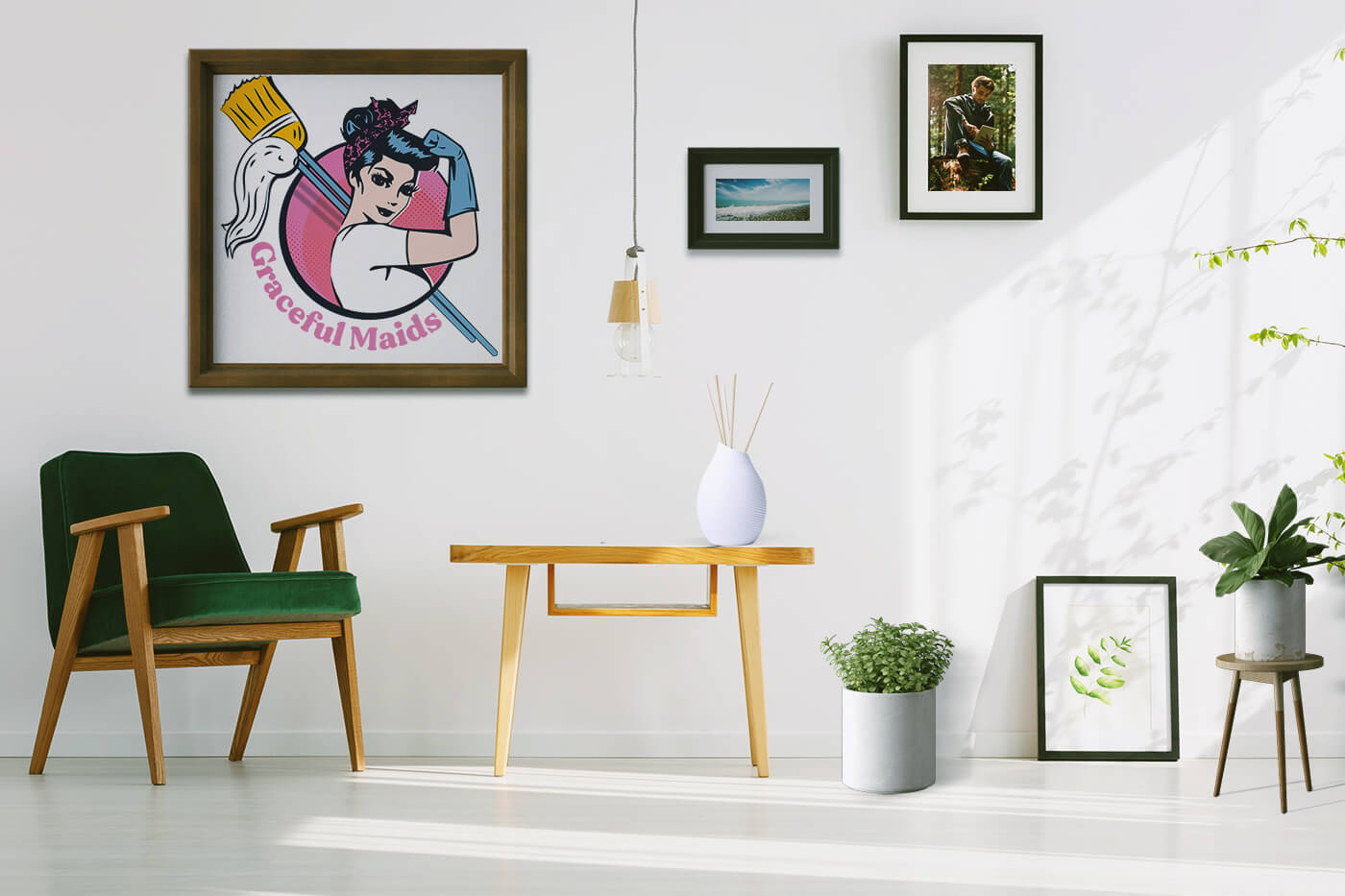 Expert Cleaning Services in Frisco, TX
It is through passion, skills, experience, and a little bit of elbow grease that we at Graceful Maids are able to become the go-to cleaning contractors of many residents in Frisco, TX. Customer satisfaction and quality workmanship have always been the highlight of our Frisco cleaning services. Whenever we accept a new cleaning job, our team always strives to bring immediate and lasting positive results. At the same time, we make it a point to properly coordinate with our clients to ensure that we get the job done in a timely manner without disrupting their schedule or negatively affecting their comfort or productivity.
As fellow homeowners ourselves, we understand that it is not easy to allow new people to enter your premises. This is the very reason why all of our Frisco house cleaners undergo meticulous vetting, background checks, and rigorous training before going into service. Fully certified and insured, our cleaning professionals are knowledgeable about industry-leading equipment and technology for optimal cleaning. We are confident that we can completely eliminate dirt, dust, stains, residue, pollutants, allergens, and other foreign objects that pollute your space and hinder the aesthetics, health, and comfort of your home. More importantly, our Frisco cleaning specialists are trained and oriented to always treat your property and your belongings with utmost respect and professionalism.
More Information on Frisco, TX
Frisco, Texas is one of the biggest cities in the Dallas-Fort Worth metroplex area and even in the entire Lone Star State with a population of more than 220,000 residents (as of 2021) and a total land area of 68.1 square miles. Mainly situated in Collin County, the city takes pride in superior public schools and government infrastructures, as well as its booming local economy and excellent job opportunities. Frisco was previously named as the No. 1 Best Place to Live in America, which comes to no surprise since its safe neighborhoods and engaging community continue to be a great home for families. At Graceful Maids, our job is to help improve and preserve the quality of life of the residents of this vibrant city by providing impeccable Frisco cleaning services that are near impossible to outmatch in terms of quality and affordability. From deep cleaning services, maid services, to post-construction clean-up, we intend to continue working with your best interest always in mind.
RESIDENTIAL CLEANING SERVICES
At Graceful Maids, our Frisco residential cleaning & maid services are designed to promote a sparkling and welcoming home that you can be proud of. From routine house cleaning to maid services, our solutions are flexible and can be tailored to meet your needs and budget. Since we are more inclined to conduct a customer-centered approach in our Frisco cleaning services, we prefer to understand your preferences so we can clean and organize your residence just the way you like it. Our goal is to help transform your house, condo, apartment, or any type of residential property into a conducive and safe space for you and your family to always call home.
Routine House Cleaning Package
You can always count on our routine maid service & house cleaning packages in Frisco, Texas to keep your home in pristine condition. We can customize a unique cleaning package which can include regular visits on a weekly, bi-weekly, or monthly basis. In order to give you a complete, satisfying cleaning experience, our Frisco cleaners take it a step further by properly assessing your space and giving you recommendations on which rooms need more attention and which packages are best suited for your needs and budget.
Our Frisco deep cleaning services include all the standard cleaning protocols, but with more dedicated time and effort in ensuring that every nook and cranny of your home has been cleansed and sanitized. While the process can become highly tedious, our Frisco cleaning experts will always treat your space and furniture carefully. What we intend to do is to proactively clean your residence until it is restored to its spotless finish. Depending on the size of the property and other factors, deep cleaning can be done once to thrice a year.
Move-In & Move-Out Cleaning Service
Whether you are moving out of your old place, selling your existing home, or moving into a new apartment, our cleaning services in Frisco are just what you need in order to make your transition easier and smoother. We provide move-in and move-out cleaning services that are perfect for sellers or real estate agents who want to make a good impression and preserve or improve the curb appeal of their property. We also provide professional assistance to renters who are moving out and want to have no problems getting their security deposits back.
When it comes to providing superior quality Frisco maid services, we at Graceful Maids have an unblemished track record for consistency, honesty, and integrity of work. Rest assured that we uphold our cleaning standards to the highest level, which means that you can always expect professionalism and efficiency from our cleaning experts. From making the beds, mopping the floors, to organizing the kitchen, we have streamlined our cleaning process to ensure that all your needs are covered and your preferences are considered.
Apartment Cleaning Service
We at Graceful Maids offer premium and competitively priced Frisco apartment cleaning services that utilize advanced sanitation techniques and cleaning products. From floor vacuuming and mopping, bathroom cleaning, to window wiping, our Frisco cleaning specialists will work hard until your apartment is completely germ, dust, and dirt free. We understand that you are working on a busy schedule, which is why you can let us take the burden of cleaning off your shoulders so you can focus on work, relaxation, or bonding with your family.
POST-CONSTRUCTION CLEANING SERVICES
Your construction or renovation project will not be complete without post-construction cleaning services, which require more specialized skill sets and higher level of experience in order to be accomplished properly. You can rest easy knowing that we at Graceful Maids have a roster of Frisco cleaning professionals who are more than capable of accomplishing labor-intensive and time-consuming cleaning tasks. We will stop at nothing until all the dirt, dust, debris, scuffs, mud tracks, sawdust, and other traces of the construction are completely removed. From floor to ceiling, draperies to carpets, and all across the four walls of every room of your property – we will leave no stone unturned during the cleaning process. Our team can create an effective cleaning strategy to match the demands of a chaotic construction site with zero delays or issues.
Let's
Shine
!
Get started with your free estimate
Get a Free Estimate
Why Hire Graceful Maids?
We at Graceful Maids are more than your average Frisco cleaning contractor. Our team continues to stand out among the competition because of our ability to understand our clients' needs and preferences and apply them to all our Frisco cleaning services. While we have successfully incorporated state-of-the-art cleaning techniques and practices, our Frisco cleaning specialists also make it a point to strictly follow health and safety protocols to minimize risks and give our clients peace of mind in knowing that their property is in the best hands. From house cleaning services, maid services, to post-construction cleaning services, Graceful Maids will always prioritize your health, safety, and satisfaction. Contact us today to learn more about our services and to get a clear and accurate quote.