Graceful Maids takes pride in being one of the leading cleaning companies in the Prosper, Texas area. We offer professional cleaning services that range from residential to post-construction, and regular maid services. Our top-most goal is to ensure 100% customer satisfaction. We achieve this by listening to your unique needs and requirements and then tailor-fitting the cleaning service that we provide accordingly. We aim to simplify your lives by providing fairly priced, reliable, and stellar Prosper residential cleaning services that create a safe, clean, and healthy living space for everyone.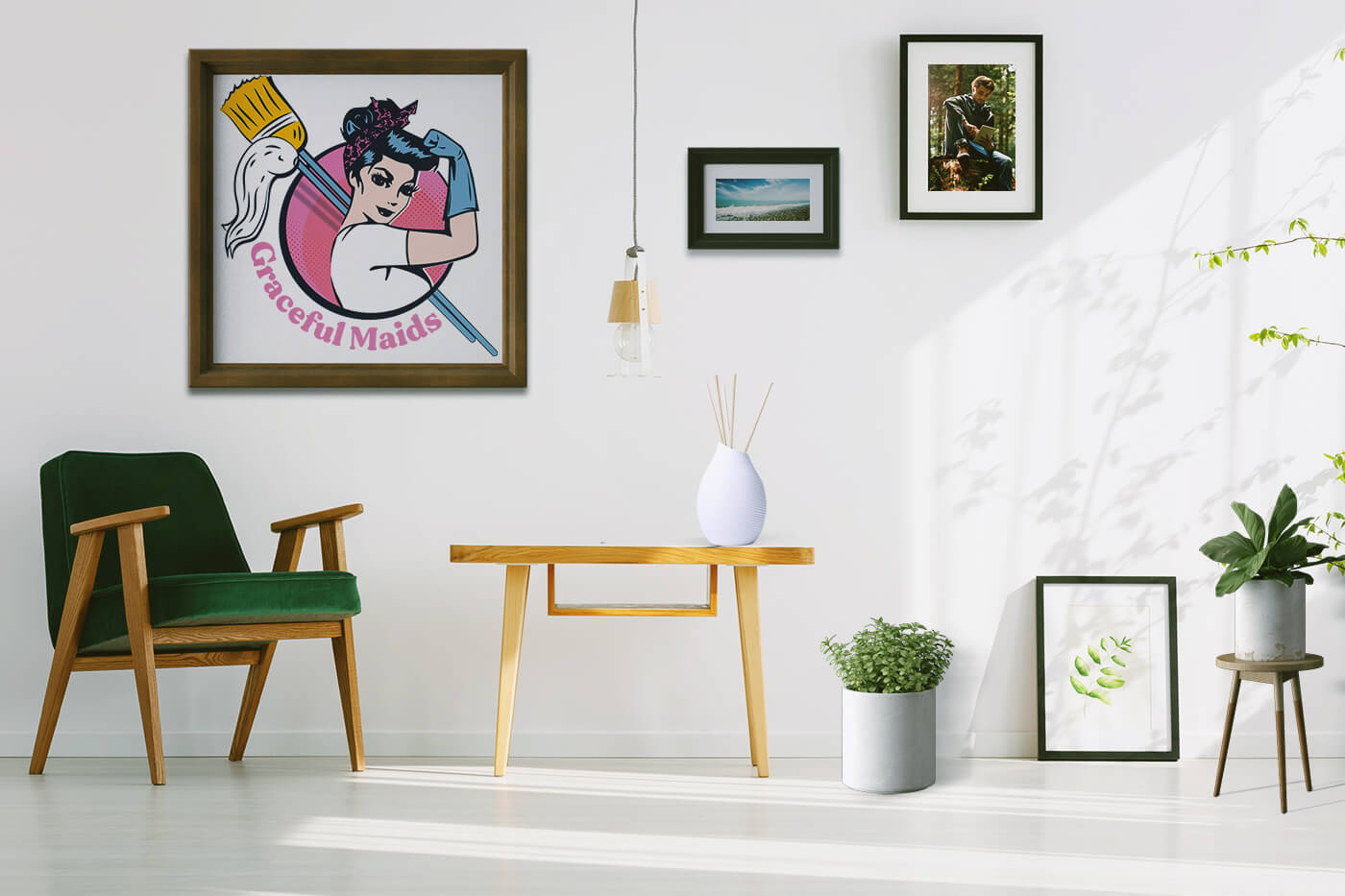 Expert Cleaning Services in Prosper, TX
Trust and respect are our foundations for building strong and lasting relationships with our clients. We understand that you are not only entrusting us with the upkeep of your investment – your home and all your belongings – but also your health and safety as well. Your satisfaction is guaranteed as every Prosper cleaning specialist is knowledgeable, passionate, and skilled at what they do. At Graceful Maids, we have proven our efficiency, trustworthiness, and professionalism to our existing clients over time, and we would be happy to do the same for you. Our perfection-driven team of reliable Prosper house cleaners ensures we always leave your space sparkling clean and on time, without disrupting your schedule.
We treat every house cleaning service job individually and with care. From offering highly customizable cleaning service packages to working around your budget and schedule, our Prosper cleaning professionals will work with you to understand which service best meets your needs. We are proud of the teams of cleaning experts that we have built. Rest assured that every house cleaner has been through a stringent hiring process, including in-depth background checks, in-person interviews, and various screening tests. Moreover, all Prosper house cleaners are fully insured and trained in the industry's best practices to ensure a worry-free experience for our customers from beginning to end.
More Information on Prosper, TX
Prosper is a quiet and beautiful suburb situated in the Dallas-Fort Worth metropolitan area. The town boasts of that charming small-town appeal that indicates a slower pace of life. Located at the crossroads of two booming counties, Collin and Denton, Prosper is a highly sought-after location because of its significantly low crime rate, A+ rated public schools, and warm community. This booming North Texas town has significantly grown both economically and population-wise in just a few years. From a population of 9,000+ in 2010 to 22,000+ in 2022, major business developments are underway to serve the growing population. As the town continues to grow, we at Graceful Maids are also investing ourselves to consistently be one of the leading cleaning contractors in the Prosper, TX area year after year, providing efficient and quality routine house cleaning packages, regular maid services, post-construction clean-up and other custom-cleaning services.
RESIDENTIAL CLEANING SERVICES
Regardless of the size of your space or the complexity of the mess you need to be cleaned, our Prosper residential cleaning services have you covered. Our cleaning professionals are here to make your life a little easier. Whether you are a professional who is always on the go or a mother juggling work and chores, having a professional cleaner to help you take care of all your cleaning needs is more effective and affordable than you may think. Graceful Maids will make sure that you will get excellent value for money by delivering the best-priced and quality house cleaning services to all customers in the Prosper area.
Routine House Cleaning Package
As homeowners ourselves, we know that maintaining a home day in and day out is not an easy task. Our cleaning experts are here to help with our highly customizable Prosper routine house cleaning packages. You can go for our weekly, bi-weekly, or monthly cleaning services with flexible schedules for your convenience. You will always be in control of your cleaning budget and schedule with the assurance that you will have a clean and safe home all year round.
Deep cleaning services are recommended to be done once up to thrice times a year. They are designed to get your home back into pristine condition by expertly addressing overlooked and neglected areas. Our Prosper deep cleaning services will make sure that your home becomes spotless from top to bottom, organized with nothing left out of place. Our cleaning specialists will have no 'missed spots' delivering A++ cleaning results, leaving you to enjoy and make the most out of your home.
Move-In & Move-Out Cleaning Service
Whether you are a landlord or a tenant, you know you cannot leave your property in a poor state once a lease is up. As a tenant, this means losing your security deposit, or as a landlord, an unappealing property for possible renters. On the other hand, when you are moving in, with all the things you needed to take care of, cleaning your new place is the last thing you need. Let us handle this one major responsibility off yours. Our Prosper move-in and move-out cleaning service is the perfect solution to your pre- and post-tenancy cleaning needs.
Rest easy and leave all the cleaning to us. We offer Prosper maid services that include a comprehensive and highly customizable package. Our years of experience in the business ensure the delivery of top-notch customer service and budget-friendly quality house cleaners to all our clients. Equipped with the knowledge of the best practices in modern domestic cleaning, our Prosper cleaners will make certain that all your cleaning requirements are met.
Apartment Cleaning Service
Every living space deserves some thorough cleaning, whether they are big or small, or on ground, or twentieth floor. Our Prosper apartment cleaning service delivers speedy exceptional results to keep your apartment, studio, or condominium clean and organized. Our cleaning professionals will adapt their cleaning techniques to your living space, whatever the size. Let Graceful Maids take care of all the grunt work in turning your apartment into a clean and homely space for you to enjoy.
POST-CONSTRUCTION CLEANING SERVICES
After any construction job, whether it is a newly built property or a major renovation, most contractors would do a basic clean once all the work has been completed. Unfortunately, this only involves taking away the bigger debris that may be considered outright safety hazards. Many leave behind dust, paint spatters, and small debris, which require a lot of effort to remove. Our Prosper post-construction cleaning services will get your space ready in no time. Our highly experienced and skilled cleaning professionals will rigorously go through your newly constructed space using specialized equipment and advanced skills so that you can be sure your new living space is clean and safe for you to move in.
Let's
Shine
!
Get started with your free estimate
Get a Free Estimate
Why Hire Graceful Maids?
Graceful Maids is one of the most sought-after professional cleaning companies in the Prosper, Texas area – and for a few good reasons. We offer premium yet cost-effective house cleaning services that you can customize according to your unique cleaning requirements. From routine house cleaning packages, deep cleaning services, apartment cleaning services, and move-in /move-out cleaning services, to regular maid services and post-construction cleaning services, we have it all for you.  Our Prosper cleaning experts are composed of trustworthy, highly rated team members who are trained to keep your home immaculately fresh and germ-free. Contact us today for more information on our Prosper cleaning services and for a free quotation.