Graceful Maids is an economical, first-rate The Colony cleaning company that provides top-quality residential cleaning services and post-construction cleaning services. From the smallest studio to the largest estate, there is nothing too tough or too complex that our cleaning experts in The Colony, TX cannot handle. Having years of experience as premium cleaning service providers, we are confident that giving you that spotless, sanitized, and invigorating space will be a breeze. We can guarantee 100% satisfaction for every completed job. We always tailor our house cleaning services, maid services, and other solutions to fit your needs, preferences, and budget.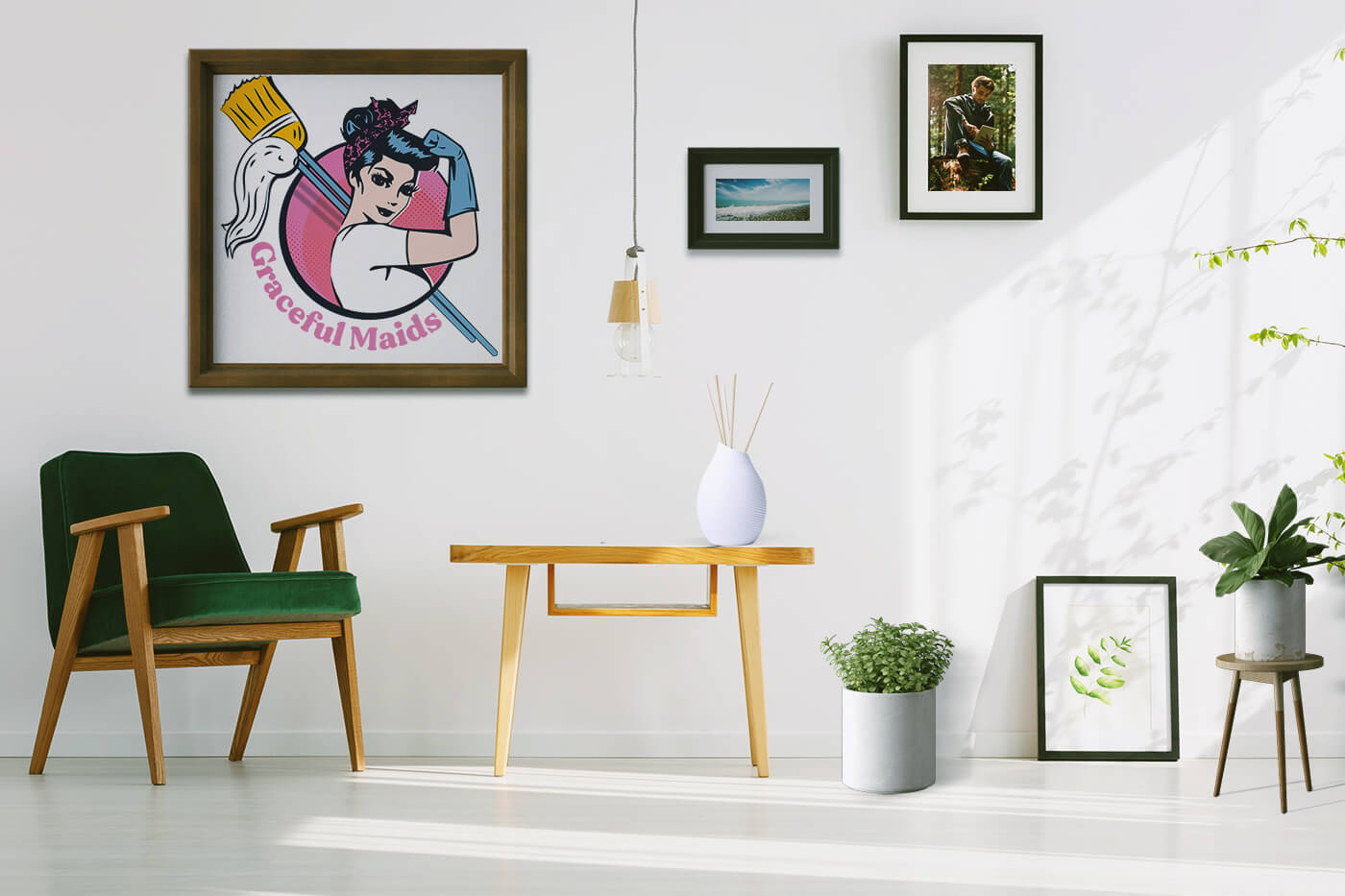 Expert Cleaning Services in The Colony, TX
At Graceful Maids, we are more than just a house cleaning contractor. What made us stand out in The Colony, Texas is our passion to help in every way we can to provide you and your family with a clean and safe home. Since customer satisfaction is our top-most goal, our team of The Colony cleaning professionals can assure you a quick, efficient, worry-free custom-cleaning service you will surely love.
Our team of cleaning specialists in The Colony, TX is hands-down one of our greatest assets. Each member of our team undergoes a meticulous background check and vetting process. They also receive crucial training to ensure that they are knowledgeable and fully equipped with the industry's leading technology and best practices for creating the healthiest environment possible. In addition, all our The Colony house cleaners are fully certified, bonded, and insured prior to being dispatched to an actual job so you can have peace of mind with opening your home to us.
More Information on The Colony, TX
Talk to any local and they will always take pride in The Colony, Texas for being an unrivaled destination in North Texas. Also known as the "City by the Lake," The Colony, with a land area of 15.7 square miles, is a suburb of Dallas and is situated on the eastern shores of Lewisville Lake, one of North Texas' largest bodies of water. Famous for its scenic views and flourishing entertainment scene, The Colony offers both tourists and locals the best of both worlds, a relaxed, laid back place with all the big-city amenities one needs. Situated in a highly regarded school district area, with a booming local economy, The Colony indeed offers an amazing quality of life for everyone. We at Graceful Maids want to help you find the time to enjoy and savor all the benefits of living in The Colony without worries. From top-to-bottom deep house cleaning services to routine cleaning, to post-construction cleanup and maid services, Graceful Maids will provide you with superior and professional cleaning services in The Colony, Texas.
RESIDENTIAL CLEANING SERVICES
Leveraging years of cleaning experience and expertise, we at Graceful Maids are ready to customize a unique house cleaning service tailored based on your needs and budget. Our The Colony cleaning specialists would also be happy to work around your schedule to avoid disruption and to finish in a timely manner. We will always go that extra mile to take care of every inch of your space and provide that safe and clean home you deserve.
Routine House Cleaning Package
When you need home cleaning services right away, weekly, bi-weekly, or on a monthly basis, we are ready to roll up our sleeves to keep your space impeccably clean. Custom-made to fit your needs and budget, you can choose from our routine house cleaning service packages. Our cleaning professionals in The Colony area will work with you to accurately identify and in turn, recommend which package best suits you.
Our deep house cleaning services in The Colony, Texas involve getting into those hard-to-reach areas so we can remove all traces of dust and dirt. Rest assured that we will definitely clean every nook and cranny that many cleaning companies often miss.  We recommend The Colony deep cleaning services once up to thrice a year to keep your home as well-maintained as possible.
Move-In & Move-Out Cleaning Service
Whether you are moving in or out of a residence, the last thing you need is to worry about cleaning up your space for the next owner or preparing it for you to move in to. Our move-in and move-out cleaning services are designed to give your space a fresh start. If you are a renter who is moving out, our The Colony cleaning experts will see to it that you get your security deposit back. This service is also beneficial for property owners who want to preserve the market value when it is time to sell their homes.
Rest up, put up your feet, and leave the cleaning to us because you absolutely deserve it. Graceful Maids offers you impeccably thorough and consistent maid services in The Colony, Texas that can be customized to fit your needs. You never have to stress yourself out about cleaning up after a hard day, week, or month with the help of our The Colony house cleaners.
Apartment Cleaning Service
Graceful Maids can provide you with first-rate, budget-friendly The Colony apartment cleaning services that will keep your space clean and organized. Our cleaning specialists understand that you have a busy schedule, so best believe that we can accommodate your preferred date and time when we can come visit to avoid disruptions or delays. We cater to condominiums, apartments, and other smaller living spaces for we believe that every home regardless of size deserves love and some thorough cleaning.
POST-CONSTRUCTION CLEANING SERVICES
Post-construction cleaning services tend to become labor-intensive and time-consuming. They also require complete dedication to ensure your safety. Rest assured that our cleaning experts in The Colony have the right skills and equipment to eliminate all debris and other construction materials that are considered safety hazards. From cleaning up the excess paint to thoroughly wiping the windows and vacuuming every inch of your space, we are ready to go above and beyond to ensure that your home is ready for occupancy.
Let's
Shine
!
Get started with your free estimate
Get a Free Estimate
Why Hire Graceful Maids?
We at Graceful Maids give you only the best The Colony cleaning services in terms of quality and efficiency so you will have time to do all the things that matter most.  Our team of trustworthy cleaning experts in The Colony, Texas will treat your space and all your belongings with utmost care and respect. Our professionally trained house cleaners will tailor our cleaning services to each individual space requirement.  We will always arrive on time to clean up your space quickly and efficiently, leaving your home sparkling clean for you to enjoy. Call us now for a quotation and to schedule the much-needed cleaning service that you deserve.