If you are looking for reliable Little Elm house cleaning services or you need professional maid services to help you organize your new space, you have come to the right place. Graceful Maids is ready to take the reins and show what experienced and skilled cleaning experts can do for your property. We offer a wide selection and customizable residential cleaning services as well as post-construction cleaning services in Little Elm, Texas that showcase all the bells and whistles typical of a large company minus the complications and expensive price tag. Our team will take note of your needs, schedule, and budget and create a unique cleaning plan tailored to meet your expectations.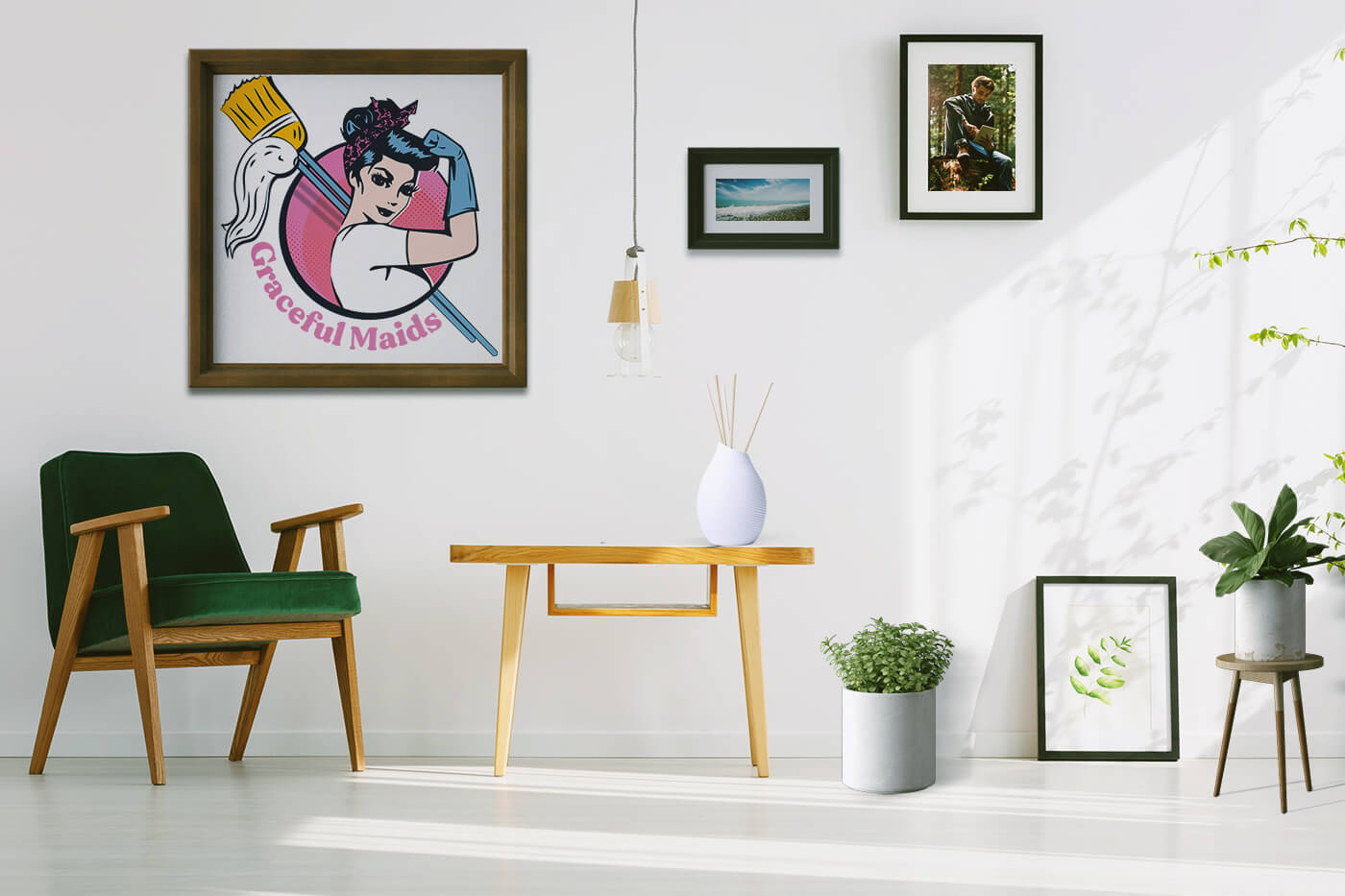 Expert Cleaning Services in Little Elm, TX
At Graceful Maids, our goal is to become your go-to Little Elm cleaning company that you can always count on for all your cleaning needs. Your health, safety, and satisfaction are our top-most priority. Before we even start to clean your premises, rest assured that all our Little Elm cleaning specialists have undergone tedious background checks and extensive training on the best cleaning practices and safety protocols. This is done to give our clients peace of mind in knowing that their property is in safe and careful hands. We understand that in order to gain your trust and eventually your patronage, we need to remain professional and consistent with our house cleaning services, and maid services, among others. This is precisely what we intend to do when you hire our cleaning team for the job.
It is through our customer-centered approach that we at Graceful Maids are able to gain a better understanding of what our clients truly want and expect. Instead of using a cookie-cutter tactic that other Little Elm cleaning contractors resort to, we choose to take our time and hear out our clients' individual cleaning needs. Every home is different, and so are the cleaning plans we craft for every client. At the same time, we maintain a gold standard with our choice of cleaning products and equipment. Our Little Elm cleaners utilize a combination of innovative and conventional cleaning agents and hospital-grade disinfectants to eliminate up to 99.99% of germs and other disease-causing pathogens. These are only a glimpse of the attention to detail we dedicate to all our services.
More Information on Little Elm, TX
"Town with a Lake Attitude" – Their town motto says it all. Little Elm, Texas is a quaint town in Denton County with more than 66 miles bordered by Lake Lewisville's shoreline. In the early 2000s, its population was less than 5,000 residents. Now, that number inflated to more than 60,000. This comes as no surprise since Little Elm has all the makings of a great place to live – a warm and safe community, highly rated school districts, scenic routes and attractions, growing job and business opportunities, and undeniable hometown charm. There is no question as to how much we at Graceful Maids strongly value our relationship with our clients. If you are a resident of this city, we want to be more than just your average Little Elm cleaning company. We want to be there to help you during the momentous events in your life such as moving in and moving out of an apartment and finishing the construction of your new home as well as the regular days when you need someone to take over your cleaning chores. Regardless of the type of house cleaning & maid service you need in Little Elm, we will see to it that you receive a 5-star cleaning experience without breaking the bank.
RESIDENTIAL CLEANING SERVICES
When it comes to residential cleaning services in Little Elm, TX, no job is too big or too small for our professional house cleaners. Regardless if you live in a house, apartment, or condo, we will help you achieve a clean, fresh, and welcoming home that serves as a safe and conducive space where you and your loved ones can enjoy, relax, and make happy memories in. From maid services to routine house cleaning packages, our Little Elm residential cleaning services are customizable in every way so we can clean and sanitize your home just the way you like it. Rest assured that we will treat your home and your property with care and respect as if they were our own.
Routine House Cleaning Package
When we customize a routine house cleaning package for you, best believe that we have your best interest in mind. Our Little Elm cleaning professionals can visit your home on a weekly, bi-weekly, or monthly basis. We are highly flexible in a sense that we can work around your schedule to avoid disruptions or delays. Through this routine cleaning service, you can finally enjoy a well-maintained and germ-free home without lifting a finger.
Our Little Elm deep cleaning services are highly recommended for residential properties that have not seen a broom or a mop in a few months to a year. We are ready to roll up our sleeves and get to work in cleaning, sanitizing, and scrubbing every nook and cranny of your home until it is restored to its spotless finish. Deep cleaning services are often conducted once to thrice a year, so we will make sure that we get the job done right on our first visit.
Move-In & Move-Out Cleaning Service
Moving in and moving out of a house or apartment is always a challenging task. Our Little Elm cleaning experts are here to help lighten the load by cleaning, organizing, and sanitizing every inch of the space you are leaving or moving to. We have experience in helping renters clear out their old space so they could easily get their deposit back. The same goes with property owners or real estate agents, where we help preserve the curb appeal of the home before the buyers or new tenants come in.
When you avail of our Little Elm maid services, you are allowing yourself to sit back, kick your foot up, and relax. Our team is here to help take the burden of cleaning and other time-consuming household chores off your shoulders so you can have more time to do other important things. You can rest easy in knowing that our cleaning specialists in Little Elm have been carefully trained to ensure every task, from mopping the floors, wiping windows, to clearing the trash, is executed in a timely and professional manner.
Apartment Cleaning Service
Regardless of the size of your apartment or condo, we at Graceful Maids will see to it that every inch of your space has been cleaned and optimized. Whether you are a working professional or a stay-at-home parent, the last thing you want is to live in a cramped, dusty, and unhygienic apartment. Let our Little Elm apartment cleaning service change the situation and ensure that you never have to stress out about the piling dirt and dust again.
POST-CONSTRUCTION CLEANING SERVICES
Among the many Little Elm cleaning services that we at Graceful Maids are best known for is our impeccable post-construction cleaning service. Once your construction or renovation project has been finished, you will need advanced cleaning tools and techniques in order to get rid of dust, dirt, debris, scuffs, sawdust, and other traces of post-construction mess. This can be a labor-intensive and time-consuming task, so it is best that you have the right people for the job. Fortunately, we come fully prepared with the superior level of experience and expertise that our Little Elm cleaning experts bring to the table. We will effectively and efficiently eliminate potential safety hazards and spruce up your property, turning it from construction site to a warm and welcoming homestead.
Let's
Shine
!
Get started with your free estimate
Get a Free Estimate
Why Hire Graceful Maids?
As a family-owned and operated residential cleaning company, we at Graceful Maids have successfully incorporated passion, excellence, and hard work in all our cleaning services in Little Elm, Texas. Through the years we have always worked hard to give our clients an elevated cleaning experience, which can be seen in our superior level workmanship and highly attentive customer service. From house cleaning packages, maid services, apartment cleaning, to post-construction clean-up, you can expect us to always take into consideration your needs, preferences, and budget. At the end of the day, we only want you to have a beautiful and sparkling clean home that you can be proud of. Contact us today to get in touch with our Little Elm cleaning experts and to receive an accurate estimate of the service you are interested in.