When you hire Graceful Maids as your Cross Roads cleaning service provider, you can expect meticulous, professional, and efficient cleaning every time. We offer premium house cleaning services as well as post-construction cleaning services that can be tailored to meet your needs, schedule, and budget. Our cleaning specialists in Cross Roads, Texas are highly trained and experienced to give you only the best cleaning experience in terms of quality of work, speed, and precision. Rest assured that we will never settle for the bare minimum. We always make it a point to clean every nook and cranny and make sure nothing has been missed in order to enhance the comfort, safety, and beauty of your property.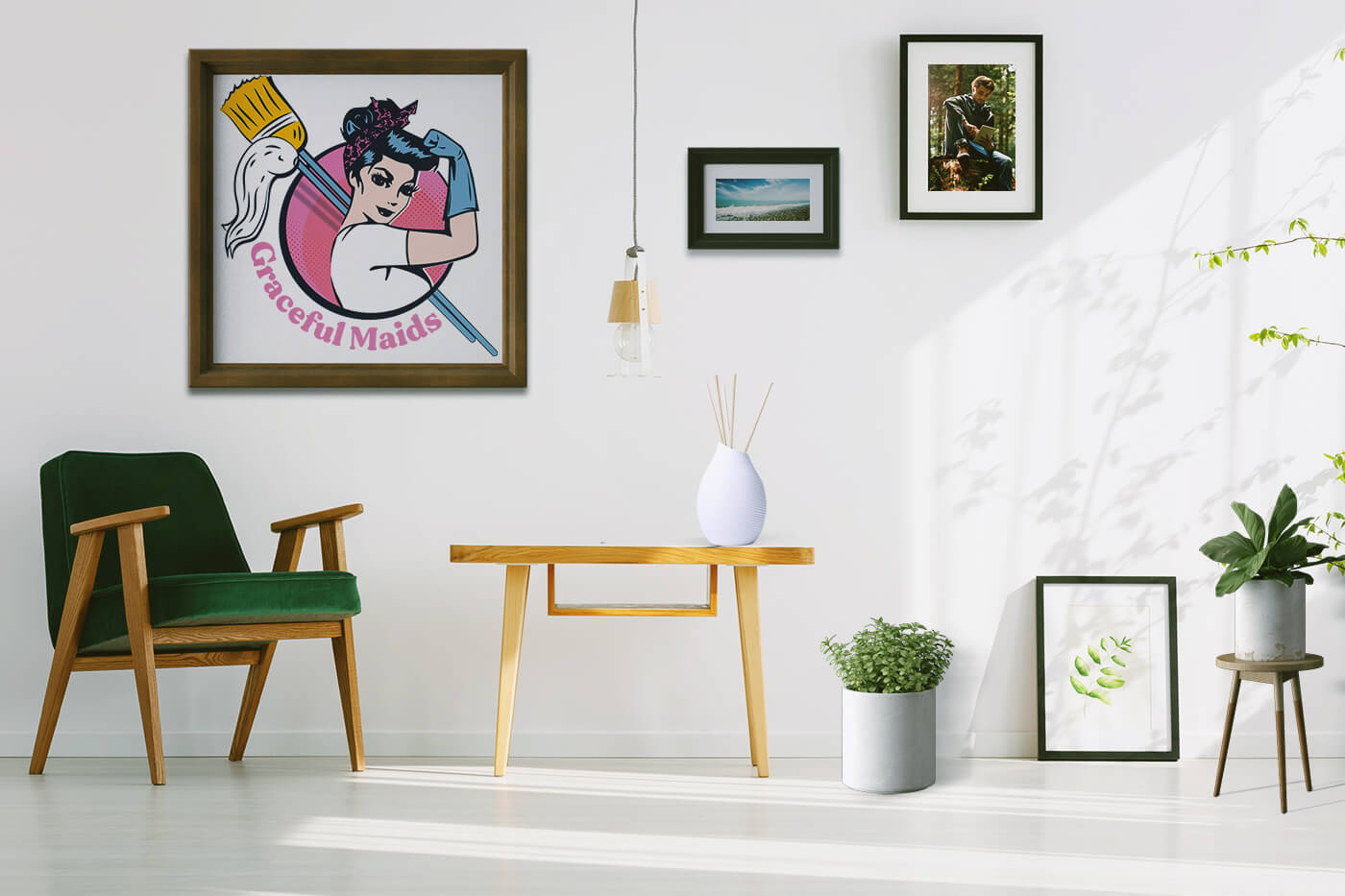 Expert Cleaning Services in Cross Roads, TX
More than being a cleaning contractor, Graceful Maids is a family-owned cleaning company that takes pride in being able to earn the trust of hundreds of homeowners in Cross Roads and other cities in the Dallas-Fort Worth metroplex area. We are willing to go above and beyond to give you the assurance that your property will be in the best hands. This is the very reason why we have tediously vetted and screened our Cross Roads cleaning experts, all of which are certified, insured, and bonded. They are well-equipped with the latest equipment and knowledge on residential and post-construction cleaning and safety protocols. More importantly, every member of our team shares the same compassion toward our clients. Upon entering your premises, we will treat your home and your belongings with care and respect as if they were our own.
At Graceful Maids, your health, safety, and satisfaction are paramount to our success. Since starting our journey, we have never been contented with meeting the bare minimum. We always strive for raising the bar of excellence. This kind of dedication can be seen in how we continue to innovate with our cleaning technology and practices, as well as our cleaning products. Our Cross Roads cleaning professionals utilize a combination of industry-leading and conventional cleaning agents and hospital-grade disinfectants to eradicate up to 99.99% of germs and other disease-causing pathogens. Leveraging our resources, experience, and expertise allows us to generate superior lasting results that you can immediately see, feel, and enjoy.
More Information on Cross Roads, TX
Quietly nestled in Denton County, Cross Roads, TX is slowly becoming known as one of the best towns in the Lone Star State to have a family and to retire in. It has a humble population of 1,700+ residents (as of 2022) and a total land area of 6.7 square miles. Cross Roads is best loved by many visitors for its well-maintained country atmosphere and breathtaking outdoor sceneries. Its people, on the other hand, have tremendously benefited from its unique quality of life, exceptional government facilities, safe community, and close proximity to a lot of major cities in the Dallas-Fort Worth metroplex area. We at Graceful Maids intend to help the residents of this beautiful town through impeccable Cross Roads cleaning services that are near impossible to outmatch in terms of workmanship and customer support.
RESIDENTIAL CLEANING SERVICES
While there are a number of cleaning companies that offer Cross Roads residential cleaning services, we at Graceful Maids are certain that not all of them can provide the same VIP cleaning experience that we deliver at very affordable rates. Whether you need maid services, deep cleaning, or anything in between, our Cross Roads house cleaners can make your home sparkling clean and welcoming without you lifting a finger or breaking the bank. Instead of giving a generic, cookie-cutter cleaning service, we take our time to get a better understanding of your needs and preferences. In doing so, we are able to create an individualized cleaning plan just for you, while our team is able to clean your home just the way you like it.
Routine House Cleaning Package
You can always count on our cleaning specialists to offer a wide selection of routine house cleaning packages, which can also be customized to address your cleaning needs. We can have a team visit your home on a weekly, bi-weekly, or monthly basis. We would be happy to adjust to your schedule to avoid disrupting your daily routine or causing delays. Competitively priced and incredibly flexible, our Cross Roads house cleaning packages will maintain your home's pristine condition.
Your home only needs Cross Roads deep cleaning service once to thrice a year, which is why we make it a point to thoroughly clean, scrub, and sanitize until there are zero traces of dust, dirt, and grime. We are more than capable of turning your house around, sanitizing every nook and cranny, and leaving no stone unturned when we execute this labor-intensive cleaning service. Our cleaning professionals in Cross Roads will take their time during the process to ensure that your home is returned to its spotless finish.
Move-In & Move-Out Cleaning Service
Our move-in and move-out cleaning services in Cross Roads, TX are perfect for property owners, renters, and real estate agents who want to maintain a smooth and hassle-free transition by keeping their old and new residence clean and ready for new occupancy. We can eliminate the dirt, dust, and grime that may be harboring harmful bacteria before you move in to your new house. If you are moving out, it is imperative to leave your old space spic and span so you can get your deposit back easily. You can feel at ease in knowing that our Cross Roads house cleaners will help you from start to finish.
Among our specialty lies in delivering premium Cross Roads maid services at highly competitive rates. Over the years we have successfully built a track record for keeping our clients satisfied with how we conduct our services. From mopping floors, wiping windows, to taking out the trash, our Cross Roads cleaning crew are more than capable of handling your household chores. There is no shortage of the customization options we can offer, so we can customize and execute a plan that best suits your lifestyle and budget.
Apartment Cleaning Service
Regardless of the size or floor of your apartment or condo, we at Graceful Maids will see to it that you have a clean and organized space that is conducive for you to work and rest in. Our Cross Roads apartment cleaning services take away the burden of cleaning off your shoulders so you can focus on other important activities. When you hire our cleaning experts for the job, you no longer have to worry about dust gathering on your cabinets, shower stains accumulating, or your apartment becoming cramped and unwelcoming.
POST-CONSTRUCTION CLEANING SERVICES
We at Graceful Maids are ready to face the demands of a chaotic construction site head on through our highly efficient and cost-effective post-construction cleaning services in Cross Roads, TX. Being in the cleaning industry for many years, we personally understand how time-consuming and challenging it can be to completely eliminate all traces of post-construction mess, from dust, dirt, debris, spilled paint, to mud, sawdust, to name a few. We are equipped with the necessary advanced skills, experience, and tools in order to safeguard our clients' newly constructed or renovated property investment. We are also open to coordinating with your contractors, architects, or builders on how to make the transition easier and faster.
Let's
Shine
!
Get started with your free estimate
Get a Free Estimate
Why Hire Graceful Maids?
At Graceful Maids, it is our personal guarantee to always bring all the bells and whistles of a large cleaning company without complications and costly pricing. What makes us stand out among the competition is our genuine passion. We love what we do, and this includes providing long-term superior cleaning results to our clients regardless of the size of their property or the complexity of the project. From maid services, apartment cleaning, to post-construction clean-up, our Cross Roads cleaning professionals will work hard and smart so you can get an elevated cleaning experience that is free from stress or delays. Contact us today so we can give you a proper orientation of our cleaning services in Cross Roads, TX.