At Graceful Maids, our Aubrey house cleaning professionals will always prioritize your satisfaction, comfort, and welfare every time. From maid services, routine house cleaning packages, to post-construction clean-up, our customizable and versatile Aubrey cleaning services are designed to eliminate all traces of germs, dust, and debris from your space in order to make it more welcoming, appealing, and comfortable for you and your loved ones. We are ready to go above and beyond to give you a world-class cleaning experience that you deserve, minus the stress and expensive price tag. Our house cleaners in Aubrey, Texas are trained to achieve the most optimal results and get the job done right the first time.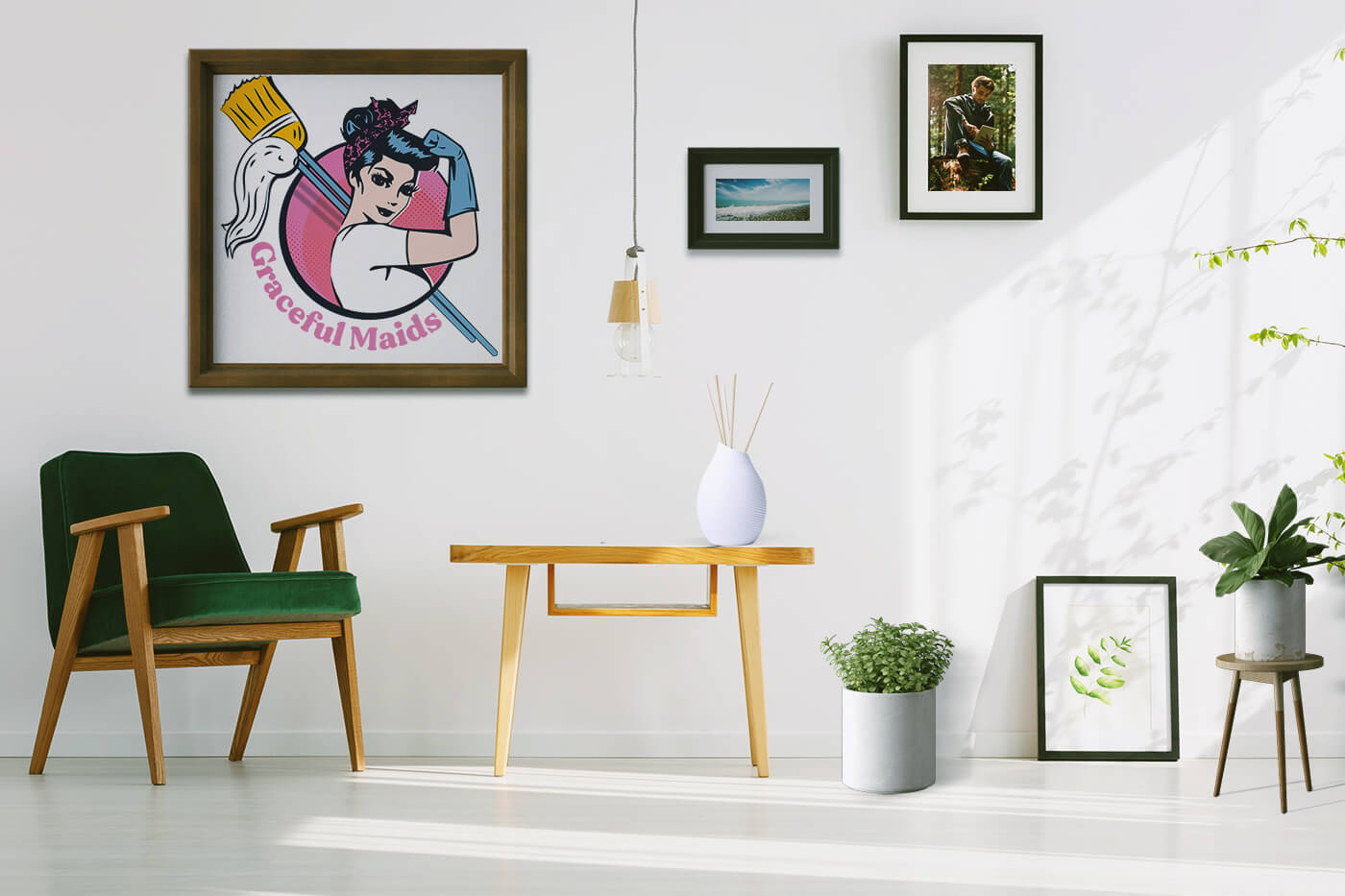 Expert Cleaning Services in Aubrey, TX
We at Graceful Maids want to become the Aubrey cleaning company that you call whenever you need residential cleaning services as well as post-construction cleaning packages. Our goal is to earn your patronage through our impeccable workmanship and consistently responsive customer service. It is through our customer-centered approach in our Aubrey cleaning services that we are able to leave superior cleaning results that our clients are able to see and feel immediately. By considering our clients' needs and lifestyle, we are also able to work around their schedule and avoid disruption of their daily routines while ensuring timely completion.
Part of our commitment to gaining your trust entails maintaining a team of skilled, experienced, and passionate Aubrey cleaning experts who are ready to work above and beyond in order to meet or even exceed expectations. All members of our team have been carefully vetted and have undergone training and background checks to assure our clients that their homes are in professional hands. Regardless of the type or complexity of Aubrey cleaning service you need, we at Graceful Maids will always treat your property and belongings like our own.
More Information on Aubrey, TX
Currently situated in Denton County, Aubrey, Texas prides itself with its well-preserved cultural heritage, small-town charm, and abundance of open countryside. It has a population of more than 8,000 residents (as of 2022) and a total land area of 3 square miles. Considered a gem in North Texas, Aubrey is a great place to live and start a family also because of its close proximity to the big city amenities that Dallas and Denton have to offer. More than being called "the horse capital of Texas," this beautiful suburb has stayed true to its roots while giving its residents a warm and safe neighborhood where families can grow and retire in. We at Graceful Maids aim to build lasting professional relationships with our clients in Aubrey, TX. Similar to what many of its residents stand for, we believe in having a solid foundation of trust and integrity of work. We apply this principle in all our Aubrey cleaning services, from routine house cleaning, maid service, to post-construction clean-up.
RESIDENTIAL CLEANING SERVICES
Our house cleaning services in Aubrey, TX are mainly for the purpose of promoting a sparkling clean home that you can be proud of. Whether your apartment could use a serious deep cleaning service, or you need consistent maid services to maintain the beauty and freshness of your home, you can always count on our Aubrey cleaning specialists to get the job done just the way you like it. We sanitize, vacuum, scrub, mop, and conduct other cleaning tasks for homes, condos, apartments, and other types of residential properties once or on a regular basis. By effectively streamlining our cleaning process, we are able to accomplish the simplest to the most complex cleaning needs on time and within budget.
Routine House Cleaning Package
We at Graceful Maids would be more than happy to customize a bespoke routine house cleaning package based on your needs, preferences, and budget. You can have any of our Aubrey house cleaners visit your residence on a weekly, bi-weekly, or monthly basis. Do you need us to focus on your regularly sanitizing your bathrooms? Are you looking for a cleaner in Aubrey to tediously dust and clean your cabinets, fixtures, closets, and furniture? There is no shortage of customization options available for you.
When you avail of our deep cleaning service in Aubrey, TX, you do not have to worry about making sure if all the bases are covered. Our team of Aubrey cleaning professionals are equipped with the advanced sanitation skills and knowledge to turn your house around and sanitize every nook and cranny. Deep cleaning is usually a once to thrice a year service, so we will make sure that we provide long-lasting positive results before we leave your premises. We will work above and beyond to restore your home to its spotless finish.
Move-In & Move-Out Cleaning Service
Graceful Maids is the go-to Aubrey cleaning contractor of renters, property owners, real estate agents, and property buyers for all their cleaning and sanitizing needs. We provide fast, efficient, and meticulous move-in and move-out cleaning packages to ensure the transition of property runs as smoothly and as stress-free as possible. We clear out dirt, grim, and dust that may harbor harmful germs so new tenants do not have to worry about getting sick. At the same time, we also help renters when moving out so they can get their deposit back without any problems. We provide the same attention to detail when we clean a property to preserve its curb appeal.
When it comes to Aubrey maid services, we at Graceful Maids always make it a point to give our clients a first-class cleaning experience from start to finish. Our team of Aubrey cleaners have gained a successful track record because of their ability to remain consistent and professional in accomplishing any task, regardless of the difficulty or complexity. Before any member of our team enters your premises, they have undergone background checks and intensive training. Communication is important, so we will keep you updated with our progress and we will coordinate with you on the cleaning needs or chores that need to be prioritized.
Apartment Cleaning Service
Are you tired of plates piling up, cabinets and shelves gathering dust, or window and shower stains getting thicker and thicker? Whether you are busy working or you are a stay-at-home person, everyone needs a break to focus on their loved ones or to relax by themselves. By availing our Aubrey apartment cleaning services, we are taking the burden of cleaning off your shoulders so you can spend the time for productivity or leisure. From bathrooms, kitchen, to bedrooms, we will cover all the rooms that require standard cleaning so you will have a well-maintained apartment, looking newer than ever.
POST-CONSTRUCTION CLEANING SERVICES
Upon finishing a construction or renovation project, the last thing you want is to worry about debris, dust, or any material or pollutant causing harm or discomfort to you and the people around you. This is where our Aubrey post-construction cleaning services come in. We at Graceful Maids are equipped with advanced skills and industry-leading cleaning technology and products to sanitize every inch of your newly constructed space once the last nail has been driven and the final coat of finishing has been applied. Post-construction clean-up can be incredibly time-consuming and labor-intensive, so you do not want any run-of-the-mill cleaning contractors for the job. You deserve precise and cost-effective solutions, and our team will do just that and more. From scrubbing the floors to the ceilings, vacuuming draperies and upholstery, to removing all traces of sawdust on the closets, Graceful Maids will see to it that your new property investment is safeguarded.
Let's
Shine
!
Get started with your free estimate
Get a Free Estimate
Why Hire Graceful Maids?
Graceful Maids is a family-owned Aubrey cleaning company that was built on the foundation of excellence and dedication. More than working hard to finish every job, we sincerely love what we do and achieve for our clients. This is the very reason why we take our Aubrey cleaning services to the next level by incorporating mindfulness and consideration in every task we do. On top of being skilled and experienced, our Aubrey cleaners are always prompt, respectful, and careful. We also make sure to minimize potential health hazards or safety risks when using various cleaning products and techniques. As homeowners ourselves, we understand the importance of keeping your space as safe, comfortable, and healthy as possible. So best believe that we will always keep your best interest in mind. Contact us today to learn more about our house cleaning services and post-construction cleaning services in Aubrey, TX. We are excited to give you a free quotation and consultation.