If you are looking for professional cleaners to limit your stress on house chores, Graceful Maids is a full-service Celina cleaning company offering first-class residential cleaning services as well as post-construction cleaning services. Our Celina cleaning experts are capable of completely cleaning your home with the utmost speed, efficiency, and precision. We put your needs first, so we make sure that our cleaning service matches your requirements, schedule, and budget. Expect impeccable cleaning results regardless of the size of your property or the complexity of the work required. We at Graceful Maids want to ensure you and your family enjoy a comfortably clean and healthy home environment by delivering meticulous cleaning service at affordable rates.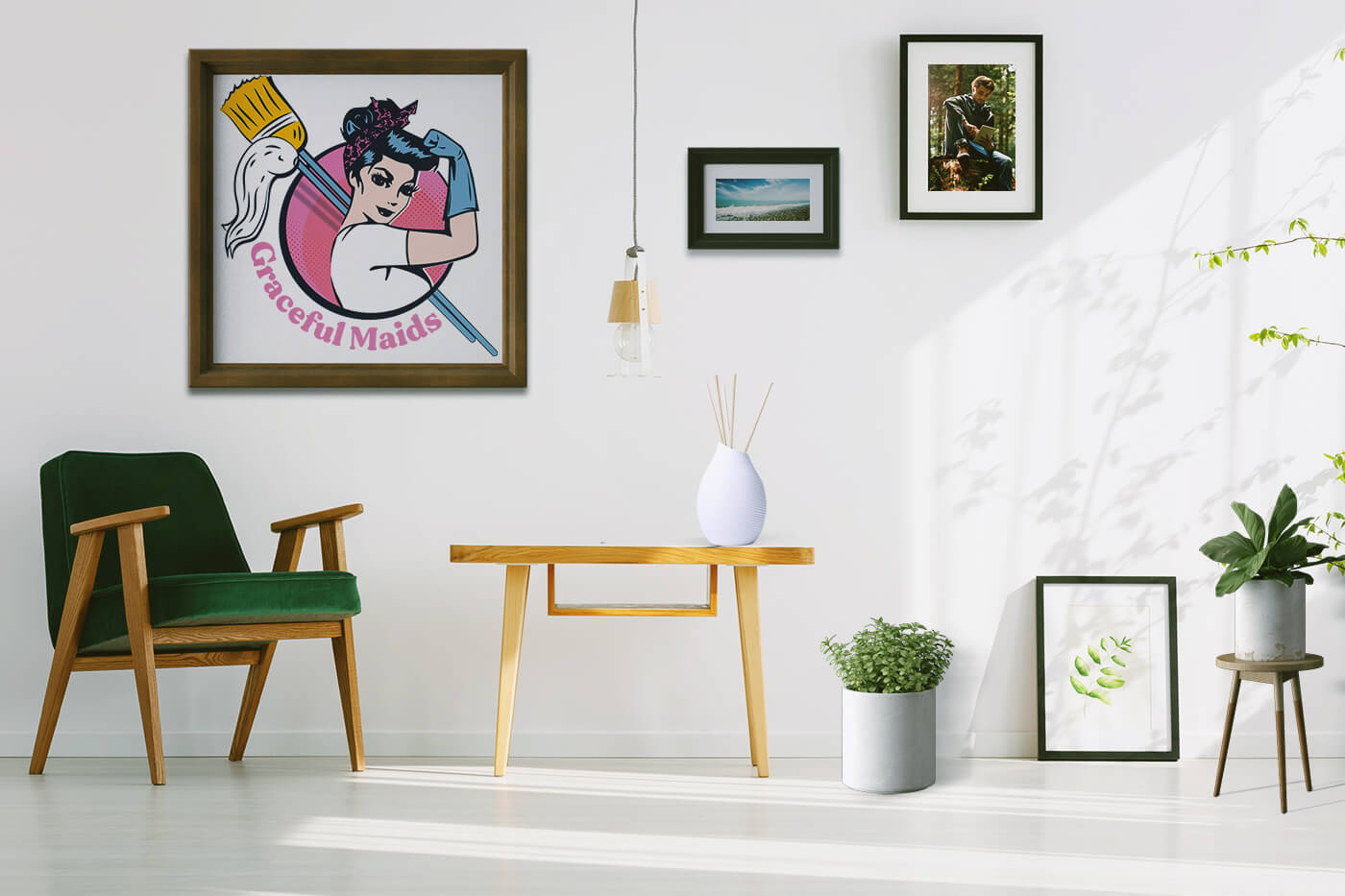 Expert Cleaning Services in Celina, TX
Graceful Maids is one of the go-to cleaning contractors in Celina, TX. We have built our reputation as a dependable cleaning provider by always going above and beyond when it comes to implementing our residential cleaning process. Our tailored cleaning solutions consider your personal preferences and requirements. We do this by coordinating closely with our clients to ascertain how and when they like the job done. This ensures that you get a residential cleaning experience with the least disruption to your time, comfort, and space. Our Celina house cleaners are expertly trained and experienced in eliminating any dirt, dust, stains, pollutants, allergens, and germs.
We are a cleaning company that is guided by a customer-centered principle, which is why we thoroughly background-check, screen, and train our cleaning professionals; we want you to be completely at ease and secure whenever we perform our services in your property. Each member of Graceful Maids' team of house cleaners is fully certified and insured. They are up to date on the latest cleaning techniques and use class-leading equipment and technology. We can guarantee top to bottom cleanings and your 100% satisfaction. At Graceful Maids, we understand the importance of a clean and livable home and for this reason we take our cleaning services seriously. We are committed to making your home a space most suitable to healthy living.
More Information on Celina, TX
Celina is in Collin County and has a population of more than 16,000 residents. It is one of the best places to live in Texas and possesses a rural feel. Although established in 1876, settlers have already been living in the area much earlier. The city is named after Celina, Tennessee by its first postmaster, John T. Mulkey. Celina is one of the fastest-growing cities in North Texas, being situated in a high-growth area and having easy access to Preston Road and the future Dallas North Tollway. This means the city is poised to becoming one of the significant players in the area. Graceful Maids is ready to accommodate Celina's growth with our outstanding residential cleaning services. With offerings that include apartment cleaning, routine house cleaning, maid service, and post-construction cleaning service, Celina's residents and working professionals can more freely devote their time and focus on the urgent demands of living and working in a thriving city.
RESIDENTIAL CLEANING SERVICES
We have designed our Celina residential cleaning services to take away much of the burden of planning and doing mundane house chores. Our offerings include routine house cleaning, deep cleaning, apartment cleaning, move-in and move-out cleaning service, and maid services. We service residential properties such as houses, apartments, condominiums, and more. You get to choose a tailored cleaning solution so you can expect professional cleaning that is done the way you like it to be. Your lifestyle, schedule, and budget are taken into careful consideration. Graceful Maids will handle every nitty-gritty of cleaning so you can come home to a house that is tidy, fresh, and safe for you, your loved ones, and your pets.
Routine House Cleaning Package
You no longer need to worry about keeping to your cleaning schedule yourself when you have our routine house cleaning packages in Celina, Texas. Since Graceful Maids' cleaning solutions are flexible, you can choose the frequency of our cleaning according to a weekly, bi-weekly, or monthly basis. Our residential cleaning process involves an assessment of your space. We can then give recommendations on which areas or rooms need extra attention besides suggesting other suitable packages.
To make sure any built-up dirt is removed, deep cleanings can be done once to thrice a year depending on your residential property's size and regularity of cleaning. Our Celina deep cleaning services add extra time and work to reach every nook and cranny of your home besides doing all the standard cleaning protocols. While we are comprehensive in our deep cleaning service, our cleaning professionals are oriented to treat your property and any furniture with utmost care. By the time we are done, your home will be restored to a sparkly-clean condition.
Move-In & Move-Out Cleaning Service
Graceful Maids' move-in and move-out cleaning service makes moving homes more convenient for everyone involved. Sellers and real estate agents can feel confident in presenting their property to prospective buyers. Renters can rest easy knowing they will get their security deposits back without any hassle after their lease thanks to our professional assistance. We perform our cleaning services with speed and thoroughness, so the property is ready as soon as possible.
Experience the unsullied track record of our Celina maid service. Graceful Maids is a trusted cleaning company among Celina residents when it comes to providing maid services thanks to our consistency, honesty, and professionalism. Our fully vetted cleaning professionals can handle all the cleaning tasks you require, including making the beds, dusting, and wiping surfaces, and cleaning the kitchen, to name a few. Expect spotless cleaning results with our maid services in Celina, TX.
Apartment Cleaning Service
Our apartment cleaning service is made to cater to apartment residents who may be busy working professionals or parents with more important household concerns. Graceful Maids uses state-of-the-art sanitation methods and cleaning products to deliver quick and efficient apartment cleaning. Our Celina cleaning specialists will perform all the necessary cleaning tasks, including vacuuming and mopping floors, wiping windows, and sanitizing bathrooms and kitchens. This ensures that your apartment space is free of dirt, dust, and germs. You can spend more time being productive at work, bonding with family, or relaxing.
POST-CONSTRUCTION CLEANING SERVICES
You will need professional help for post-construction cleaning once your construction or renovation work is done. Clearing construction dirt and clutter can be time and labor-intensive and requires expert skills and experience to be done properly. Graceful Maids' Celina cleaning specialists are up for the task. We will remove all traces of dirt, dust, debris, stains, sawdust, paint splatter, and other residues during our cleaning process. Our team can accomplish full post-construction cleaning service without any delays or issues so you can use or enjoy your newly constructed or renovated property on time.
Let's
Shine
!
Get started with your free estimate
Get a Free Estimate
Why Hire Graceful Maids?
Our clients trust Graceful Maids because we are steadfast in our adherence to exceeding customer expectations and our intimate understanding of what they value. As homeowners ourselves, we know how much cleanliness and health matter when it comes to creating and maintaining a home. We deliver professional cleaning services, but we do not treat it as a mere transactional chore. Cleanliness is not simply an aesthetic condition, and so we make it a point to use industry-standard cleaning techniques and practices while following all the stringent health and safety protocols. When you hire Graceful Maids, you can be confident that you are in the best hands. Contact us today to learn more about our Celina residential cleaning & maid services or get an honest and accurate quote.