At Graceful Maids, we work hard to help our clients achieve the highest level of cleanliness and sanitation through our premier residential cleaning services and post-construction cleaning services in Melissa, Texas. As a full-service cleaning company, we aim to help eliminate all your cleaning worries. Whether you require residential deep cleaning or weekly cleaning of your commercial space, our Melissa cleaning professionals will have you place spic and span in no time. Between your hectic lifestyle and never-ending obligations, we at Graceful Maids will strive to alleviate your burden by providing you with a clean and comfortable space at the end of a long day.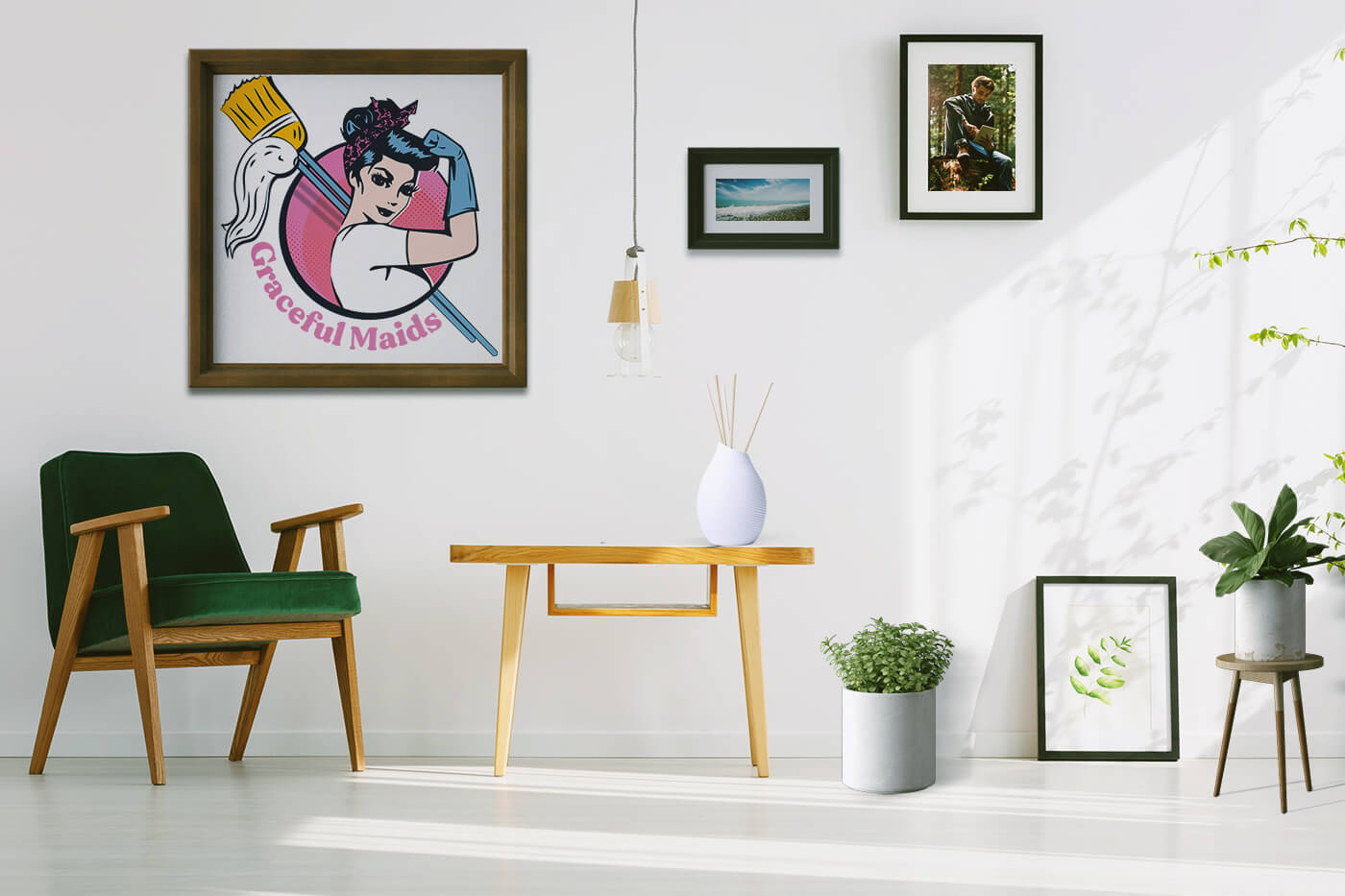 Expert Cleaning Services in Melissa, TX
We believe that coming home should never be a chore. After all the hard work, you deserve to enjoy your free time doing things you love, not slave for many hours doing housework. Here at Graceful Maids, you can finally come home to a clean and sanitized home, thanks to our Melissa maid services. As a premier cleaning contractor in Melissa, TX, we have the advanced cleaning methods and meticulous house cleaning techniques that will ensure your space is thoroughly clean from top to bottom. Leave the tedious residential cleaning to your Melissa cleaning specialists and start living in the moment with your loved ones.
Our dedicated Melissa cleaning experts will give your home the thorough cleaning you've always wanted. Graceful Maids is a local cleaning company that adhere to the highest standards, so you are guaranteed to receive reliable and consistent cleaning results. Our team consists of fully vetted, background checked Melissa cleaning experts with extensive training in residential cleaning, deep cleaning, apartment cleaning, routine house cleaning, move-in & move-out cleaning, maid services, and post-construction cleaning services. We will treat your home with same level of care we would our own, understanding that every home is different and each client's cleaning priorities unique. Our Melissa residential cleaning service is carefully tailored to your needs to ensure superior, long-lasting clean results every time.
More Information on Melissa, TX
Melissa is located in Collin County and a suburb of Dallas-Fort Worth metroplex. It's rapid growth in recent years reflects the great vibe and pleasant quality of life that its estimated 18,000 residents enjoy day in and day out. Melissa ranks well across the board, from its high-quality education, low-crime rate, affordable cost of living, and excellent diversity. It offers a small-town urban feel with easy access to modern amenities. It's a truly amazing community for growing families and professionals working in nearby Dallas and other big cities. If you are looking for professional house cleaning services in the Melissa, Texas area, look no further! Graceful Maids provides the best value for your money with our full suite of residential cleaning services. Our Melissa cleaning specialists are available to clean your property on a weekly, bi-weekly, monthly, or one-off basis. As homeowners ourselves, we recognize that a clean home is a happy home, which is why we take great pride in our comprehensive range of residential cleaning services, from deep cleaning, routine house cleaning maid services, apartment cleaning, move-in & move-out cleaning to post-construction clean-up at great prices. You can rest assured that our Melissa cleaning professionals will always go above and beyond to deliver the best clean possible.
RESIDENTIAL CLEANING SERVICES
Here at Graceful Maids, we know that your fast-paced and hectic modern life can make it challenging for you to thoroughly clean your home. Whether it's sweeping, dusting, mopping floors, vacuuming, scrubbing showers, or any other cleaning task on your list, you can feel confident with the knowledge that our Melissa cleaning technicians are always ready to assist you. Depending on the level of clean you are looking for, we have tailored house cleaning plans for everyone and every type of residential property, including single-family houses, multi-family houses, condos, apartments, and more.
Routine House Cleaning Package
If your Melissa home requires more TLC, Graceful Maids is always available to help you out! Our routine house cleaning service can be tailored based on your preferred frequency and budget. Whether you need routine cleaning on a weekly, bi-weekly, and monthly basis, our Melissa cleaning experts will deliver the cleanest space you could have. We will clean common areas, deep clean the kitchen, sanitize the bathroom, make beds, and meticulously mop and vacuum all floors. Our routine house cleaning package also included wiping down frequently touched surfaces, including tabletops, switches, doorknobs, and more.
If your residential property needs a truly extensive spring cleaning, Graceful Maids can do it for you. Our Melissa deep cleaning specialists are skilled in top-to-bottom cleaning, breaking out our advance cleaning tools to deliver the ultimate clean you desire. From stubborn stains, dirt and dust build-ups to hard-to-reach areas, you can rest assured that we will tackle all your cleaning needs with the utmost precision and thoroughness. We recommend our Melissa deep cleaning services once to three times a year to achieve a clean, healthy, and safe home for you and your loved ones.
Move-In & Move-Out Cleaning Service
Moving is inarguably a stressful activity. While it's already challenging to do the packing and moving, you have cleaning to worry about as well. Whether you want to move in to a sparkling home, ensure the return of your security deposit, or welcome new tenants to a clean and sanitized living space, Graceful Maids is always at your service. For a smooth transition, our Melissa house cleaners will perform comprehensive cleaning prior to your moving days. Our move-in & move-out cleaning includes sweeping, mopping, scrubbing down hard-to-access areas, removal of heavy dust and dirt build-up, and many more.
Let Graceful Maids help you keep your Melissa home beautifully clean in the long run with our expert maid service. You can choose from recurring cleaning, be it weekly, bi-weekly, or monthly service, so you can give up housework for good and focus on the more important things in life. We can adjust to your specific cleaning requirements and schedule. Depending on your needs, we can schedule our Melissa maid service at a time convenient for you. Using state-of-the-art cleaning tools and techniques, we will make your home spotlessly clean every time.
Apartment Cleaning Service
Let our trained apartment cleaning experts in Melissa, TX, handle the dirty job while you enjoy your much-awaited spare time. We will take good care of your home, ensuring all materials, appliances, and decors are efficiently cleaned using tried-and-tested cleaning techniques. We will help you maintain the cleanliness of your home using superior quality cleaning products, ensuring their excellent condition for years to come. Our keen attention to detail, accuracy, and speed means you will come home to an apartment that is completely free from germs, dirt, dust, and other debris.
POST-CONSTRUCTION CLEANING SERVICES
Graceful Maids will be your reliable cleaning company to help make the transition from construction site to homestead  smooth and hassle-free with our post-construction cleaning services. We will move all dirt, dust, and construction debris out of your house so you can move in. Our residential cleaning technicians will provide you with a detailed and thorough final cleaning, so you can safely move in as soon as possible. Our Melissa post-construction cleaning process includes removing surface dirt, dust, and scuff marks, cleaning appliances and fixtures, sanitizing baseboards, trims, and door frames, scrubbing tiles and flooring, and cleaning all cabinets, drawers, closets, just to name a few. We have the necessary tools, skills, and know-how to clean up your home to make sure it's clean, safe, and ready for use.
Let's
Shine
!
Get started with your free estimate
Get a Free Estimate
Why Hire Graceful Maids?
As a premier cleaning contractor in Melissa, TX, we uphold excellent service by tailoring a well-define cleaning method for your home. We are the preferred cleaning company for many Melissa residential homeowners due to our client-centered approach and our commitment to exceed our clients' needs while respecting their budget. We believe that excellence and reliability are two words that best describe our residential cleaning services. Through the years, we have established an untarnished reputation as we uphold the highest industry standards to ensure 100% client satisfaction. No job is too big or too small for our Melissa cleaning team. You can rest assured to receive unbeatable cleaning results that will keep your space, clean, and comfortable. To learn more our full suite of cleaning services in the Melissa, TX area, contact us today.