There is a reason why many residential property owners in Princeton, TX, choose our house cleaning services here at Graceful Maids. As a premier residential cleaning company, we do more than just clean your home. We focus on cleaning your living spaces with your wellness in mind. We employ a comprehensive house cleaning system that allows us to get rid of dirt, dust, debris, allergens, bacteria, and contaminants that may be present in your home. Our team of Princeton cleaning specialists will do all the dirty work, so you don't have to. We will treat your home like ours and provide it with the highest level of clean that you and your loved ones will appreciate.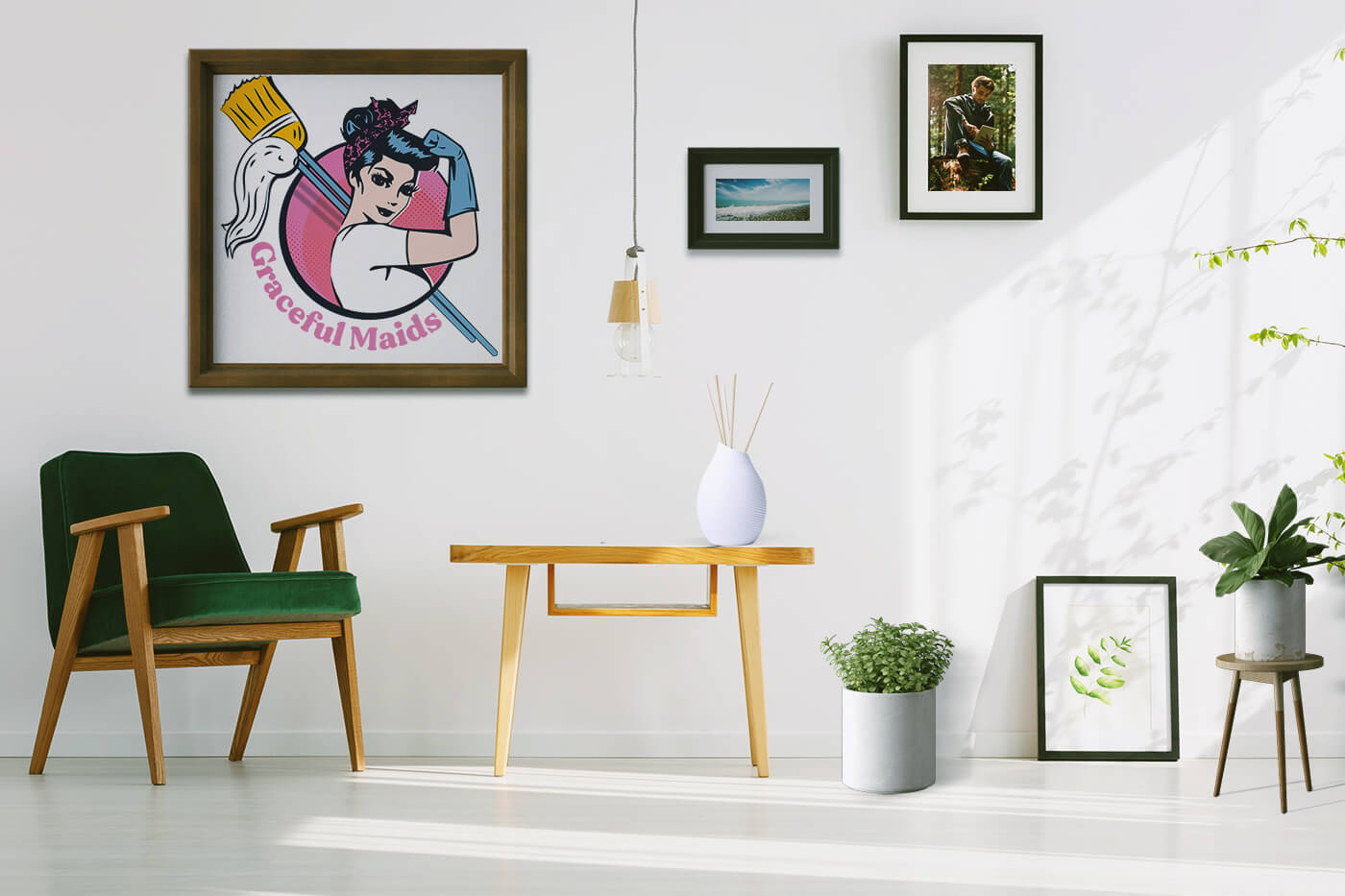 Expert Cleaning Services in Princeton, TX
Amidst the white noise of different cleaning companies claiming to be the best, Graceful Maids stands out as the most trustworthy and reliable cleaning contractor in the Princeton, Texas area. We implement industry-leading house cleaning techniques, methods, and services to ensure your 100% satisfaction. All our house cleaners in Princeton, TX, are highly experienced in handling even the biggest mess. By taking a customer-centric approach, we are able to tailor a cleaning plan based on the individual needs of our clients to deliver superior and lasting cleaning outcomes. We create open and honest lines of communication with homeowners to ensure speedy and efficient job completion every time.
When it comes to your home, never settle for second best. At Graceful Maids, we treat each client like family, which means you can expect impeccable top-to-bottom cleaning services. We take great pride in our team of Princeton cleaning specialists, all fully vetted, and background checked to ensure your comfort, safety, and peace of mind. Additionally, our cleaning experts are extensively trained in residential cleaning and the use of top-of-the-line cleaning equipment, tools, and products. Through the dedication and hard work of our Princeton house cleaners, you can rest assured that all dirt, dust, debris, stains, and residue will be completely eliminated from your home. Lastly, all our cleaning professionals in Princeton, TX, are fully certified and insured, so you can rest assured that your house is in good hands.
More Information on Princeton, TX
You already know how good life can be in Princeton, Texas. While it has been one of the fastest-growing cities in Collin County, it has succeeded to maintain a small-town feel and a more relaxed pace of life among its more than 20,000 residents. Its close proximity from the bigger cities such as Dallas and Fort Worth make it the ideal community for growing families and young professionals looking for affordable homes, above-average schools, and plentiful opportunities for outdoor recreation. Whether you enjoy lazy weekends soaking up the sun or a day out with friends and family, there is plenty of places and things to do for every taste. But how do you ever find time to explore the beauty of Princeton when you a ton of cleaning at home? The good news is that we at Graceful Maids offer comprehensive residential cleaning in Princeton, TX. Whether you own a single-family home, multi-family home, apartment, condo, or townhouse, you can rest assured that we have the staff, tools, and expertise to clean and sanitize your home to the highest standards. When you choose Graceful Maids as your preferred cleaning company in Princeton, TX, you can rest assured to come home to a clean and healthy space for you and your loved ones.
RESIDENTIAL CLEANING SERVICES
As homeowners ourselves, we understand how busy your schedule can be. Ensuring your home is spotless and clean is an activity that you don't have to handle on your own. Instead of spending your free time sweeping, mopping, and scrubbing, let our residential cleaning experts at Graceful Maids do the dirty work for you. As a premier house cleaning company in Princeton, Texas, we are dedicated to providing first-class house cleaning services, no matter how small or big the task may be. Our trained cleaning specialists have adequate training and technical resources to satisfy your cleaning needs. We work with the utmost efficiency, honesty, integrity, and professionalism. We offer a wide range of cleaning services for houses, including deep cleaning, routine cleaning, apartment cleaning, move-in & move-out cleaning, maid services, post-construction cleaning, and more. Experience the difference that a detailed and exceptional cleaning can do to your home when you partner with Graceful Maids.
Routine House Cleaning Package
Whether you need a weekly, bi-weekly, or monthly house cleaning, you can rest assured that Graceful Maids can deliver. We're proud to provide reliable and safe cleaning services from start to finish. We have our own cleaning supplies and state-of-the-art cleaning tools to deliver professional cleaning results. Our extensively trained house cleaners in Princeton, TX,  will work with you to create a tailored cleaning plan that will exceed your expectations.
Our Princeton deep cleaning service will provide you with a higher sense of cleanliness and wellness in your home. You can rest assured that every surface, bookshelf, display, and fixture will be cleaned, scrubbed, mopped, and wiped down in great detail. We highly recommend our Princeton residential deep cleaning service for homes that haven't been kept up with for a long period. Our deep cleaning service in Princeton is extensive and will include the thorough cleaning of areas that are normally cleaned on a regular basis, such as baseboards, ceiling fans, window blinds, attics, and more. We highly advice obtaining a deep cleaning service at least once or three times a year.
Move-In & Move-Out Cleaning Service
Moving to a new home is an exciting activity but comes with a lot of stress, too! The same can be said when moving out from a home or rental property. If you want to make moving smooth, convenient, and hassle-free, you can call on the cleaning expertise of Graceful Maids. We offer Princeton move-in & move-out cleaning at great prices. We perform meticulous cleaning to make moving in easier for you. A clean and neat home after moving out also ensures that you receive your entire security deposit.
Cleaning your home is a necessary chore, but it doesn't mean that you have to do it yourself. You can always depend on Graceful Maids should you ever need recurring maid service for your Princeton home. We offer recurring maid service to ensure that your well-loved living space receives additional care and attention. Our house cleaning experts in Princeton, TX, can tackle handle clutter of all shapes and sizes and efficiently eliminate all signs of dirt, dust, and debris build-up in your home. We practice speedy and non-intrusive house cleaning techniques, ensuring minimal disruption as you go about your daily routine.
Apartment Cleaning Service
While your apartment may be smaller than a traditional Princeton home, your cleaning requirements are just as important. To ensure that your living space is clean and uncluttered, you can seek our cleaning expertise here at Graceful Maids. We know that cleaning a smaller space is more challenging due to the space restrictions. Our Princeton house cleaners will ensure that your apartment looks clean, neat, and organized. We will give you a beautiful, clean, and comfortable place to live in.
POST-CONSTRUCTION CLEANING SERVICES
Cleaning a newly built or remodelled home requires specific know-how and cleaning techniques. Here at Graceful Maids, we offer comprehensive post-construction cleaning services for Princeton homeowners. Our cleaning professionals have extensive experience and use the best cleaning supplies and equipment to get the job done right every time. When you need a reliable cleaning team during the final phase of your house construction project, you can rest assured that Graceful Maids can deliver you a thorough cleaning from top to bottom. We will work hard to remove all traces of dirt, dust, debris, scuffs, mud tracks, saw dust, and other construction materials from your home. Our targeted cleaning service for residential construction projects involves cleaning of all surfaces and hard-to-reach areas, giving your home superior quality clean that you can see and feel. We work expediently ensuring no delays in the delivery and execution of our delivery of our cleaning services.
Let's
Shine
!
Get started with your free estimate
Get a Free Estimate
Why Hire Graceful Maids?
As a premier residential cleaning company and maid service provider in Princeton, TX, we go above and beyond to do our best to give the greatest value of service to our clients by upholding a warm and professional attitude. At Graceful Maids, we guarantee the best customer support by ensuring our house cleaners are extensively trained and uphold the highest industry cleaning and safety standards. By using state-of-the-art cleaning tools, technologies, and products, you can feel confident with the knowledge that your house receives superior-quality cleaning results. For your safety and peace of mind, our cleaning technicians conduct strict health and safety protocols while they work. So, the next time you need a one-time deep cleaning service, or a comprehensive post-construction clean-up for your Princeton, Texas, Graceful Maids is the cleaning company you can trust. To obtain an accurate quote or if you have additional questions, do not hesitate to contact us today!