As a trusted residential cleaning company in Van Alstyne, Texas, Graceful Maids strictly follows the highest industry standards to give you a clean and healthy home. We expertly handle all types of house cleaning tasks with the utmost precision, speed, and accuracy. Whether you need routine deep cleaning, maid service, apartment cleaning, move-in & move-out cleaning, deep cleaning, or post-construction clean-up, you can trust that our Van Alstyne house cleaning specialists will get the job done right every time.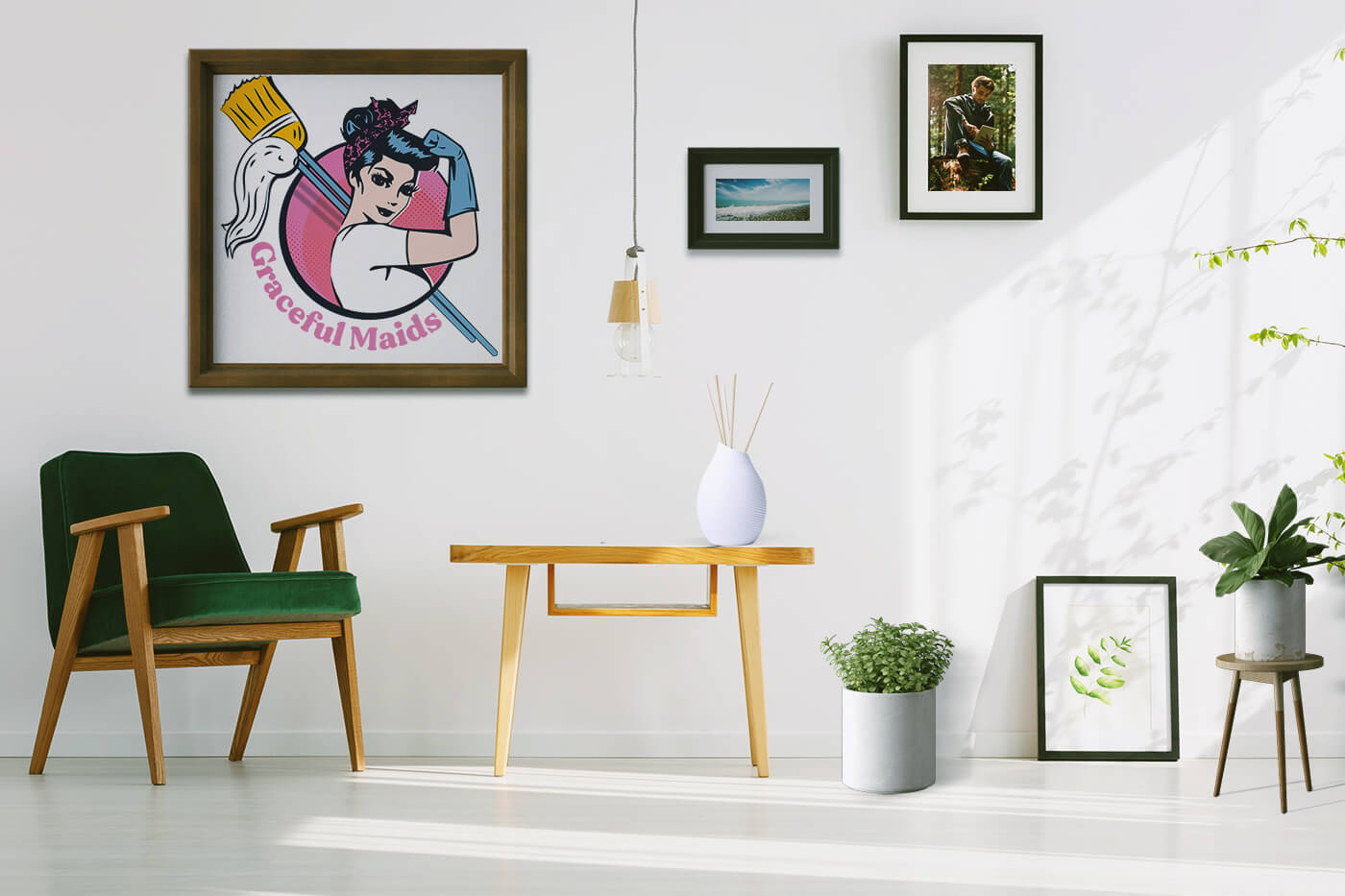 Expert Cleaning Services in Van Alstyne, TX
As a full-service residential cleaning contractor in the Van Alstyne, Texas area, we take great pride in our extensive expertise in cleaning all types of residential properties, including single-family homes, multi-family homes, apartments, condos, townhouses, and many more. Whether you need one-off deep cleaning service or a recurring cleaning plan for your home, you can rest assured that our Van Alstyne house cleaners are knowledgeable and skilled in all types of cleaning techniques to restore the cleanliness of your living spaces. We will work closely with you to tailor a cleaning service that best fits your requirements and budget.
We are homeowners ourselves, so we understand how important it is to maintain a clean, safe, and healthy home. Here at Graceful Maids, we take great pride in our team of fully vetted and background-checked house cleaners. Additionally, they are highly knowledgeable in residential cleaning and receive ongoing training to further enhance the delivery of first-class residential cleaning services to all our clients in the Van Alstyne, Texas area. As excellence is at the heart of our business, we only make use of the best cleaning products and top-of-the-line cleaning equipment and tools on the market. Combined with our years of professional cleaning experience, you can rest assured that we can keep all dirt, dust, debris, allergens, and germs at bay. Depending on your schedule, you can book a cleaning service for your home on a weekly, bi-monthly, or monthly basis. All our cleaning specialists in Van Alstyne, TX, are fully insured and certified, so you can feel confident in the knowledge that your biggest investment is handled by experts.
More Information on Van Alstyne, TX
Van Alstyne residents have so many things to be grateful about. Apart from its year-round sunny weather and stunning outdoors, Van Alstyne in Grayson and Collin counties enjoy a thriving local economy, low crime rate, good schools, and competitively priced homes. Its close proximity to DFW have made it a popular bedroom community for young professionals and growing families. There is ample space for rest and recreation and a warm and friendly vibe unlike any other. At Graceful Maids, we aim to help pursue your passions and experience all the great things that Van Alstyne offers with our residential cleaning and maid services. Instead of tirelessly cleaning your house during your spare time, our professional residential cleaners will do all the dirty work for you. Come home to a clean and deeply sanitized living space when you make Graceful Maids your preferred house cleaning company for your Van Alstyne home.
RESIDENTIAL CLEANING SERVICES
At Graceful Maids, we understand what a tedious and time-consuming task house cleaning can be. We know that it's already challenging to fit everything into your already-busy schedule, so we will step up and provide you with first-class cleaning services at competitive rates. Our Van Alstyne cleaning experts will arrive at your door with all the cleaning supplies needed to give your home thorough cleaning from top to bottom. We will clean your living spaces at your desired date and time and work speedily, so you and your loved ones can breathe easy and live comfortably in a clean and healthy home.
Routine House Cleaning Package
If you are looking for a reliable cleaning service to keep your home sparkling, you can obtain our routine house cleaning package on a weekly, bi-weekly, or monthly basis. We use safe and effective cleaning products to eliminate all stains, scuff marks, and nasty odors that linger in your home. Expect nothing less than amazing cleaning results from our Van Alstyne house cleaning professionals here at Graceful Maids.
You can finally live in a thoroughly cleaned house with the help of our house cleaning specialists here at Graceful Maids. Our deep cleaning service involves comprehensive cleaning of all surfaces and hard-to-reach spaces. We will not leave any stone unturned to ensure that your living spaces are free from dirt, dust, debris, allergens, and germs. During a deep cleaning service, we perform meticulous cleaning of areas that are usually ignored during regular cleaning, including ceiling fans window blinds, baseboard, and more. For year-round cleanliness and safety for your home, we recommend schedule between one to three deep cleaning sessions per year.
Move-In & Move-Out Cleaning Service
Moving is both a fulfilling and stressful time for homeowners. Whether you want to move in a clean and sanitized home or want to make sure your residential property looks and feels nice for new tenants, you can seek our moving-in & moving-out services to perform a thorough cleaning plan for you. Our cleaning professionals will stop at nothing to get your old space clean, so you can receive your full safety deposit from the landlord.
By providing a tailored maid service to our clients in Van Alstyne, we are able to meet their cleaning needs. You can always rely on Graceful Maids is you're looking for a cleaning company with keen attention to detail and thoroughness in their work. We can handle all types of messes, so you can enjoy comfort and peace of mind in your own home. Our maid service experts implement expedient and non-intrusive cleaning strategies to avoid disruption to your normal routine.
Apartment Cleaning Service
Apartment units may be smaller than traditional homes but require the same amount of cleaning. In fact, due to the limited spaces in apartments, they are more likely to collect more dirt and dust. To uphold cleanliness and organization in your apartment space, our professional apartment cleaners in Van Alstyne will implement a top-to-bottom cleaning system to deliver you a beautiful, clean, and neat space for you and your family.
POST-CONSTRUCTION CLEANING SERVICES
Cleaning after a new house construction or residential remodeling is tedious, to say the least. Here at Graceful Maids, we aim to be your reliable partner in eliminating all dirt, dust, and construction debris, so you can move into your home as soon as possible. We have a dedicated team of post-construction cleaning professionals who are aware of the process of eliminating construction materials and particles. We also use professional-grade cleaning products and state-of-the-art cleaning equipment that allows us to complete a job in a fast and efficient manner. By following a comprehensive cleaning checklist, we are able to clean all spots, surfaces, and areas with the utmost precision. Our Van Alstyne post-construction clean-up team also tackles the cleaning and disinfection of high-touch areas, including appliance keypads, handles, doorknobs, light switches, window handles faucets, and more. No need to worry about the final cleaning as our dependable post-construction cleaning team will handle the dirty work for you!
Let's
Shine
!
Get started with your free estimate
Get a Free Estimate
Why Hire Graceful Maids?
We at Graceful Maids stand by our belief that cleaning services should be provided conveniently for all residential property owners in Van Alstyne, TX. Our customers' satisfaction is our top priority; hence we always make it a point to tailor our residential cleaning and maid services based on their needs. We go above and beyond to ensure that the quality of our cleaning results surpasses customer expectations. Our Van Alstyne residential cleaning services are performed with the utmost attention and care. We follow stringent health and safety protocols, so you can have peace of mind that your house is in good hands. Whether you require deep cleaning, routine cleaning, apartment cleaning, move-in, cleaning, move-out cleaning, maid service, or post-construction cleaning, you can rest assured that we will do our best to deliver a clean and safe home that you can be proud of.